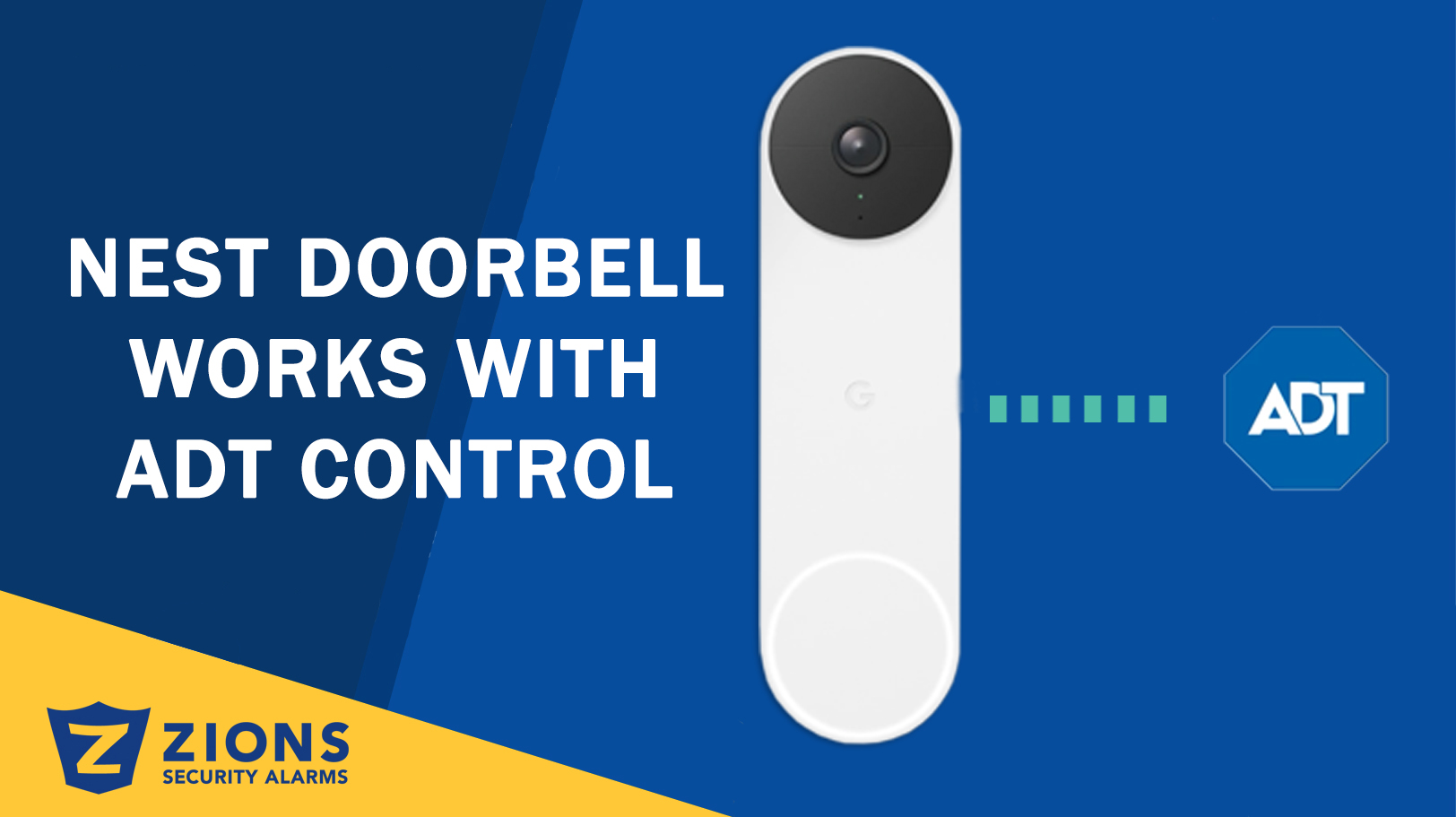 25 Feb

ADT adds Battery Powered Nest Doorbell to ADT Control Line Up

You heard right! The Google Nest Doorbell is now compatible with ADT Control. As Google and ADT announced a partnership last year, this is the first major step with the battery-powered Nest Doorbell integrating with the ADT Control App.

There have been three video doorbells that are compatible with ADT Control since ADT launched their ADT Command system. This adds a 4th option and is the only one that is battery-powered. This means ADT Control customers no longer have to ensure they have a hardwired doorbell in place beforehand. They can simply add this wireless doorbell and then if they do not have a chime inside the home they can add a Google Hub or Hub Max inside the home to hear the doorbell announcements.

Besides bringing Google's technology and a battery-powered option, there are a lot of other great benefits to using the Google Nest Doorbell Camera with your ADT Control system. Below is a list of features including smart face recognition. Face recognition can recognize certain people and let you know when they are at your door. It has a vertical field of view like the Alarm.com Video Doorbell and can let you know when it detects a package delivered. With over $6 billion in stolen packages a year, this can really come in handy.
Smart Face Recognition
Visitor Announcements
Tall Field of View – 3:4 ratio vs horizontal
30 Days Storage
Activity Zones (People, Packages, Pets, or Vehicles)
Quick Response
Quiet Time Option
Package Detection
Easy Installation
Hub and Hub Max can serve as a chime inside the home
Sound detection and emergency calling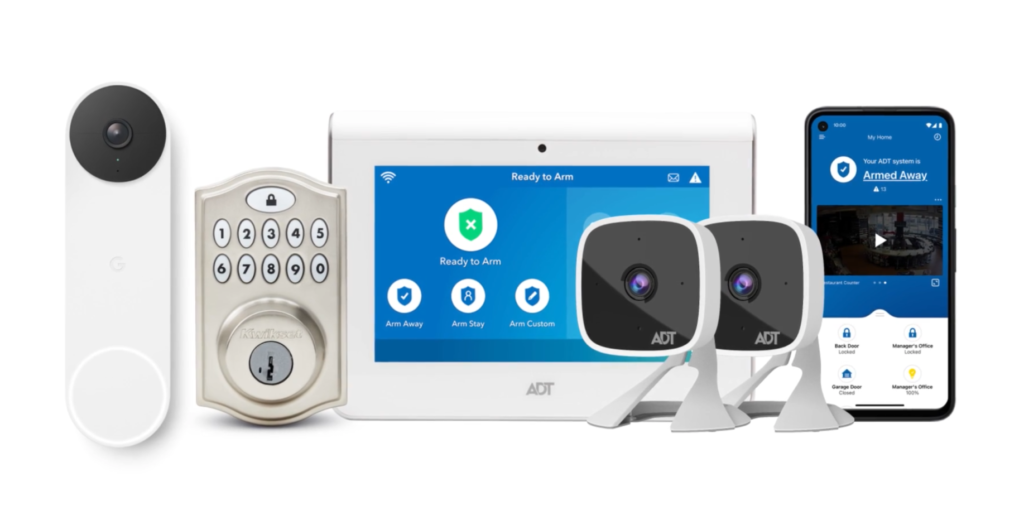 One of the great aspects also is that if you have an ADT Video Plan already there is no additional monthly cost to add the Nest Doorbell. Typically you must set up a Nest Aware plan with Google, but it is included with ADTs monitoring rate. 
Nest Aware does have to be added to the back end of the customer's account in order to allow the linking of the account to ADT though. 
How to set up and link your Google Nest Doorbell with ADT Control
Download or open your Google Home App
Tap the plus symbol (+) on the top left and then select "set up a device"
Choose your location and tap next
The Google Home app with then look for the device
If it can't locate it right away it will ask you what do you want to set up. Choose Doorbell and then Nest Doorbell (battery)
Scan the QR code on the back of the doorbell and follow the instructions
Open ADT Control app and. tap the menu icon on the top left
Select Add Device
Choose Google Nest and tap next twice and then tap continue
Sign into a google account if you are not already and select the right home (if you have more than one)
Go back to the Google Home App
Click Set up Nest Aware at the top to access your free subscription
Click Apply to apply Nest Aware to your home and then the set up button
Choose cameras for event video history and select the devices to store on the cloud
Set up Familiar face detection
Set up Sound detection (choose Smoke alarms, Co Alarms, and/or Glassbreaking)
Set up emergency calling if you desire
All set! Ready to start using your Nest Video Doorbell with ADT Control
Please check out our YouTube Channel for more information.
If you have any questions call us at 801-770-2806