20 Nov

Top 5 Things Every ADT Customer Should Know (installed by Zions Security)

The top 5 things every ADT customer should know.

There are five things that I try to make sure each customer knows before their new ADT Monitored system is installed.

1
. Keep my information handy. If you need something after the install I am only a phone call or email away. Often it is easier to talk to me again rather than talk to a random person at a toll free number. Unless of course you are embarrassed by your question, then see number 2.  In addition, if someone at a family gathering or at work mentions they need to get a security system, give them my information. If they contact me I will give my customers a $100 referral rebate check. How cool is that? Lastly if you are looking to add equipment to your system I am usually much less expensive than ADT or other ADT dealers.
2. Put the ADT Toll Free number 1-800-238-2727 in your cell phone. This way if you get a call on your cell while you are in a meeting you recognize that it is because your alarm is going off and not for a survey of some kind. This helps reduce false alarms if you answer the phone when the ADT Monitoring Center calls you. You should also have this number so you can test your system monthly and if you need a service call. If you do not have a smoke detector installed you need to test your system monthly otherwise neither ADT or you will know your system is actually working.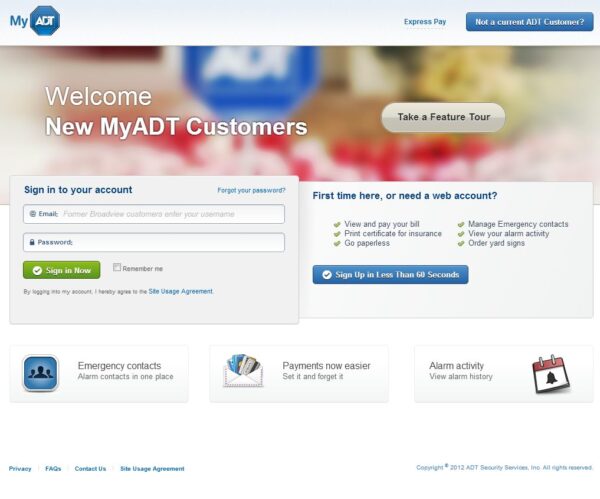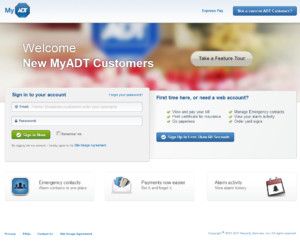 3. Visit the site myadt.com and create a login. Go here for instructions. From this site you can add more emergency contacts and update your phone numbers and call list. If you are having someone stay at your home when you are away, put their number as the first number to be called for that week. Your call list is only a click away to edit and keep current.
4. Make sure you get an alarm permit if one is required. Many cities require an alarm permit now.  If you do not get one you could be fined from your police department. The best thing is to search online or go to www.alarmpermit.org and then contact the city with any additional questions.
5. Contact your home owners insurance company. After you alarm system is installed you should be able to get a discount from you insurance company. Most give 5-20% discount off of your current premium. Some require a certificate for proof. You can print one from the myadt.com login. If you need a certificate and cannot find it there just let us know and we can help you as well.
That is it. Those are the secrets for new ADT customers. Now make sure you arm your alarm before you go to bed or leave the home and stay safe.