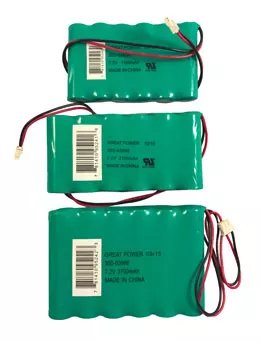 17 Nov

How Do I Know Which Lynx Back Up Battery I Should Get?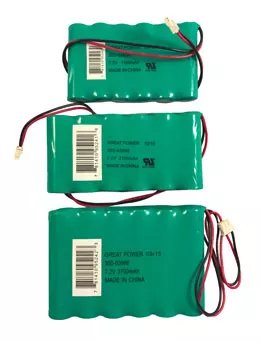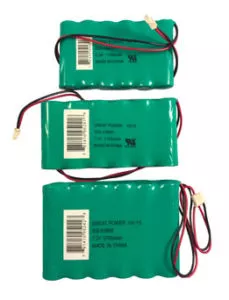 Do you have a Honeywell Lynx panel, also known as the Quick Connect by ADT? If so, you may be wondering, "Which Lynx back up battery should I get to keep my system up and running in case of a power outage?"
Well, that's exactly what we're going to answer!
The Best Back Up Battery For Your Needs
There are several Lynx Keypads available, as you can see here. Regardless of which Lynx keypad you have, having a back up battery is crucial for protecting your home or business. Power outages aren't just inconvenient; they're also times that burglars take advantage of. Most of the time the Lynx Back Up Batteries last for about 5 years. If yours is 5 or more years old, you should probably grab one really soon so you're prepared. If your back up battery goes out sooner, it might be because you've had a few or more power outages. Either way, you probably have a low battery notice on your keypad and if you push the * button twice, it will tell you that it's a system battery and not a sensor battery. 
As far as figuring out which back up battery you should buy for your panel, we offer three different options.
These three back up batteries are:
Let's run through how to decide between your options, and discuss each one, so you can reinforce your system with the best back up battery.
Deciding Between Back Up Batteries
The best way to know which back up battery you should purchase will depend on how many pin connectors your panel has.
If your Lynx panel is older, you will only have a 2-pin connector option. But if your Lynx panel is newer, you may have a 3-pin connector option.
This is important to know because each battery may have a different connecting option.
To find out what type of connecting options your Lynx panel has, the best way is to use a flat head screwdriver to push the tabs to open the front of your keypad.
Doing this will allow you to see the back up battery and determine your connecting option. Once you have a new back up battery, it's as simple as unplugging the old one and plugging in the new one!
Replacement Lynx Back Up Battery for Honeywell Lynx or Quickconnect panel (Larger Size)
This is the replacement Lynx back up battery for the Honeywell Lynx panel that have a cellular radio. Lynx panels that have a cellular radio require more power, and this back up battery is capable of powering the panel for 24 hours!
This battery has a 3 pin connector. If your Lynx panel connector has a 3 pin connecting option and cellular radio, this is your best bet!
Keep in mind, however, if your Lynx panel only has 2 pin connecting options, then this wouldn't be the replacement back up battery for you.
Battery Specs: 7.2VDC Output and 3700mAh.
24 Hour Lynx Back Up Battery
This battery is a high-capacity backup battery for the Lynx Plus Wireless Control Panel.
As the name implies, it's capable of powering the control panel for 24 straight hours. It can also be recharged!
This battery has a 2 pin connector. This means if your Lynx panel has a 2 pin or 3 pin connecting option, you will be able to use this battery.
Battery Specs:7.2V, 2100mAh backup battery for the LYNX Plus Control Panel
Replacement Back Up Battery for Honeywell Lynx or QuickConnect Panel
This a back up battery for the Honeywell Lynx panels, although it offers the least amount of back up power of the three. It is designed to power your Lynx panel for 4 hours after a power outage.
It has a pin connector with 2 holes, which means it works with both old and new Lynx Panels.
Battery Specs: 7.2VDC Output and 1100mAh.
Be Prepared For the Inevitable
Power outages happen when you least expect them! With winter just around the corner, that could mean a lot of snowy and stormy weather headed your way.
Get a back up battery for your Lynx control panel and be protected at all times. You can't predict when a power line goes out or some inclement weather strikes.
As an authorized ADT dealer, we can get you the best prices on your back up batteries. And guess what? All three are on sale right now!
Don't wait! Grab the back up battery you need and save big time today.