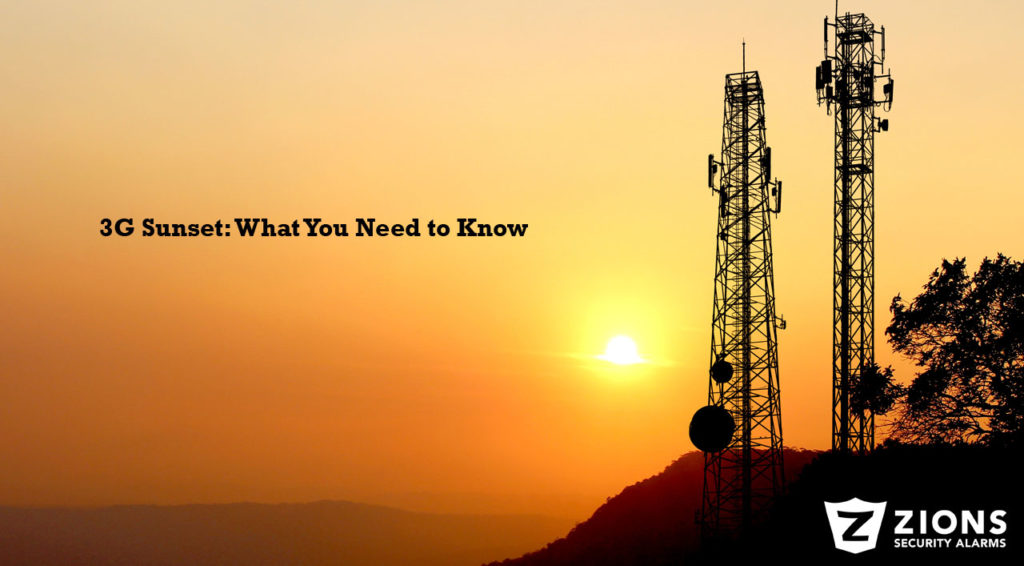 19 Jun

3G Sunset: What You Need to Know

You may have heard about the upcoming 3G sunset, but you may not know just how that affects you, your home, and your security. So here is what you need to know about the 3G sunset, and how to migrate your devices to 4G (LTE) or even 5G networks.
What is the 3G sunset?
If you're not familiar with carrier terminology, the 3G sunset refers to manufacturers and carriers making the transition from 3G networks to 4G long-term evolution (LTE) networks. Eventually, they'll stop manufacturing and supporting devices that use 3G networks. What's notable about the 3G sunset is that it's not far behind the 2G sunset, which doesn't give those that use these networks a lot of time to make the switch.
And some device manufacturers will stop supporting 3G devices at the end of 2019. That's not very far away!
Why is 3G getting phased out?
It's a simple case of "out with the old and in with the new." With the arrival of 5G, it only makes sense that carriers and manufacturers would start phasing out their older networks to make more room for the newer networks. Most have already stopped supporting 2G networks, and 3G is following closely behind.
What does this mean for me?
If you have devices that are supported by 3G networks, you could lose important data and functionality if you don't make the switch to LTE before your carriers drop them.
There's also the matter that if you have any IoT devices that operate on a carrier's network, then you'll lose that function for them as well. In this day and age where most devices are connected, you'll need to make sure you've taken everything into account when migrating to a new network.
When do I need to migrate?
If you haven't already, you'll want to start converting any 3G network devices to LTE network right away. While some carriers won't drop 3G support until after 2022, there are some like Verizon that will drop it after December 2019. So depending on your carrier, you could lose that 3G support as soon as the end of 2019. If you haven't started transitioning, you should start as soon as possible.
What do I do to migrate?
Not sure where to start in migrating your devices? Here are some steps to take:
Do an inventory: Go through your devices and note what kind of network they're operating on as well as which carrier supports them. This will affect what devices you need to upgrade or replace.
Determine your needs: Whether your devices are for your business or your personal home, you'll need to look at what types of devices you need. This will determine whether you need to update their networks. It may just be more cost effective to drop some devices rather than migrate them to a new network.
Keep long-term in mind: It may be a good investment to migrate some of your devices up to the new 5G networks now. If you plan on keeping certain devices around for a long time, upgrading them to the latest network sooner can save you some time (and money) down the road.
Set up a schedule: You don't have to migrate your devices all at once. Set up a schedule where you can migrate your devices based on priority.
How Zions Security can help
Need help in getting devices with the latest networks? Talk to us and we can get you set up!