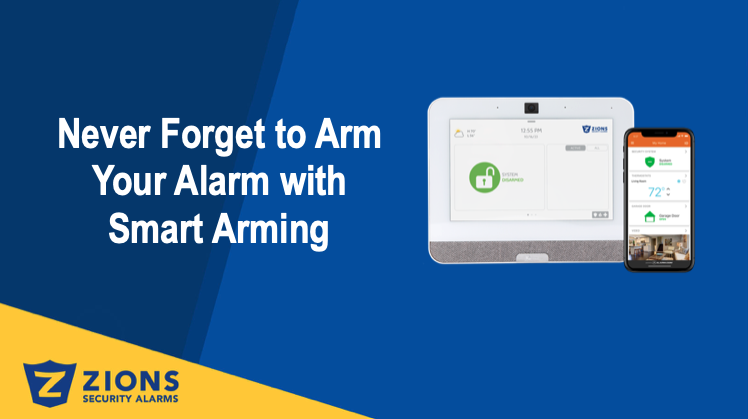 03 Oct

Never Forget to Arm Your Alarm with Smart Arming

Smart Arming is a new feature from Alarm.com where you can set your alarm to arm or disarm automatically everyday. This way you can have it arm at a certain time and disarm at a certain time so you never forget to arm it for the night. You can also set it up so that it disarms when there is activity in the home.

If you have an interactive service with alarm.com you can now enable this feature by going into your Security Card. (the top right square where you would arm the system from the web portal or the security system section on the app).

Then you will see the options of editing "Wake Up" and "Goodnight". Click on the pencil here to edit these and configure the times you want the system to be armed.

Select the circle, change the time, and click Save to choose when to arm stay.

Then with the wake up section choose the time you want to disarm and also click save.

It is that simple. Now your system with arm and disarm on autopilot for you.

This is compatible with most alarm.com alarm panels including Qolsys 2 and 4, 2gig 2, 3, and edge, DSC Neo, Interlogix Concord, and XT panels.

The motion sensor and contact sensors need to be set up in the proper zone types or groups in programming in certain situations.

Other things to keep in mind
Smart Arming will not activate if the system is armed in away mode.
It is only available if you have one partition. (not available currently for 2 or more partitions)
Sensor-based arming and disarming uses doors, window, and motion sensors to detect activity. You can select which ones to include.
Image sensors cannot be used to detect activity for smart arming.
Smart arming is not to be confused with another alarm.com feature called Arming Schedules (which is more for businesses). This can be set up by certain days of the week vs every day.
Please check out our YouTube Channel for more information.