24 Jun

ADT Pulse is the only option with Home View

Update: ADT WAS the only option with Home View. In late 2019 ADT added some new features but retired the home view feature so it is now not available anymore. 

If you were wondering where it went or why it is gone, that is the reason.  If you really liked that feature we are sorry to let you know it was removed with one of the latest updates.  There are lots of good things coming though like 1080P cameras available for ADT Pulse now, or if you are needing a new ADT system their new ADT Command is now available. 

ADT Pulse was not the first to market with a way to control your alarm system from your smartphone or computer, but they have the best home page.

This is what you see when you login to ADT Pulse.
It is called Home View. It is a diagram that you make of your own home.  It is really easy to do. Follow the steps below or watch the video on the bottom of this blog entry.
Step 1. Once your Pulse system is installed and set up you click on home view or customize this page. See the picture below. On this page you can choose what is displayed when you log in on a computer.  Next to home view is the "Set Up" button. Click on that next.
Step 2. You will then see a 6 different options of floor plans that maybe close to your home. Pick any one of those or start from scratch by choosing the last one.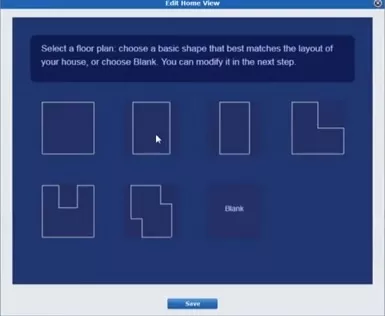 Step 3. Click and drag you mouse to add or remove walls to replicate your home layout. You can add additional floors, name rooms, rotate the floor plan, etc… Once you have the floor plan the way you want it you can start to move the icons on the top left corner.  Click and drag the icons to the appropriate location in your home.  When you are done click save.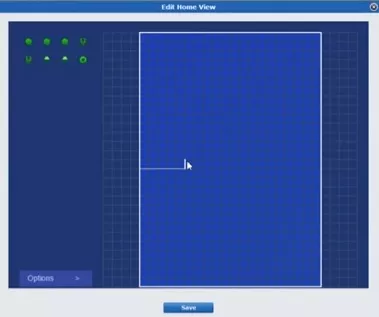 Step 4. Check the layout on your summary screen.  If it looks correct go ahead and test it by clicking on the icons. It should show you the history of openings and closings for doors and windows. It will also show you a history of motion from the motion detector.  If you click on the thermostat it will let you change the temperature right there.
This home view feature is the best looking way to keep tabs on the home and control lights, appliances, thermostats, and deadbolts. If a door is open it will be a yellow icon instead of a green one.  I have shown this to other alarm companies that sell competing services like Alarm.com and they all agree that ADT Pulse Home View is the coolest and they wished they could offer it. Even other companies that use iControl (like cable companies) will not be able to offer home view since ADT has it as a unique feature that only they can offer. Once again if you want the best you need to come to ADT. If you want the best price and service with ADT, come to Zions Security Alarms. Call us today for a quote 1-877-318-7389. We can help you in Utah or California, and if you are somewhere else we probably have a friend there that can help you also.