Zions Security Alarms – St. George ADT Security System
Why ADT Security?
The monitoring rates are very reasonable and can be done with or without a landline phone. ADT has 6 monitoring stations located throughout North America and when your alarm goes off it goes to the least busy of these central stations.
• We provide consistent high-quality security solutions
• We provide security for your home and family as well as for your business
• We have fully equipped monitoring stations spread around the country
• Lock/Unlock Doors, See a Camera, Change Temperature Remotely
YOU CAN GET OUR ADT SERVICE FOR AS LOW AS $53.99/MO. WITH THIS, YOU CAN CONTROL YOUR HOME REMOTELY.
These features and more have led to the success of Zions Security and will continue to be a fundamental part of our company.
Zions Security Services in St. George
Zions Security has been providing top quality security services for over a decade. We know that protecting your loved ones and your property is your top priority and we strive to ensure that we give you the very best of security services. As your local ADT Authorized Dealer, Zions Security will give you the best security system in St. George.
And because different clients have different needs, we don't mind giving you the security solution that best suits your needs. Just fill out the form for a free quote and security system information.
Why Zions Security
Family Owned and Operated, Call the owner now for an estimate 435-275-4276
Wireless and Hardwired options available – whichever is better for your needs
Lower cost than other ADT dealers
A+ BBB Rating
Member of the ESA (Electronic Security Association)
Free System Offer available
Contract and No Contract Options
Service Residential and Small Business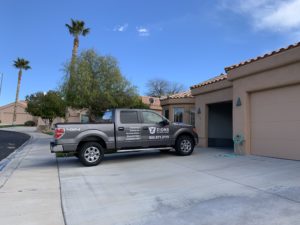 What Are The Most Popular Packages?
Most people are choosing one of the options below. Particularly the ADT options where you can control the system and home from your smartphone.
Remote

Remote Features

3 Encrypted Door Sensors
1 Motion Detector
1 Encrypted Keychain Remote
LTE Cell Radio
Keypad
Siren
Battery Backup
Yard Sign
Decals
Only arm or disarm from app

Control

Control Features

3 Encrypted Door Sensors
1 Motion Detector
1 Encrypted  Keychain Remote
LTE Cell Radio
Keypad
Siren
Battery Backup
Yard Sign
Decals
App Automation
1 Smart Thermostat

Video

Video Features

3 Encrypted Door Sensors
1 Motion Detector
1 Encrypted Keychain Remote
LTE Cell Radio
Keypad
Siren
Battery Backup
Yard Sign
Decals
1 Indoor Camera

Video and Home Automation

Video and Home Automation Features

3 Encrypted  Door Sensors
1 Motion Detector
1 Encrypted Keychain Remote
LTE Cell Radio
Keypad
Siren
App Automation
1 Thermostat or Camera
Battery Backup
Yard Sign
Decals

Starting Install Cost

$99

$99

$99

$99

Monthly Rate

Monthly Rate

Other options available starting at $32.99/mo
that require a landline, but these are the most popular.
Go here for more monitoring options.

$53.99

$62.99

$63.99

$64.99

Mobile Access

Mobile Access Features

With mobile access through ADT Control,
you control your home from the palm of your hand.
Use your smartphone to arm or disarm your system and
receive alerts through the app to notify you of intrusion,
fire, or flood. You can use as many devices as you would
like and even tablets or computers.

Text Alerts

Text Alert Features

Through ADT Command, you could receive alerts for a variety of events. Like:

Intrusion
Fire
Carbon Monoxide
Temperature
Flood

You can also set custom notifications to know when a door is opened or if there is motion or not motion.
Examples like your child arrives home from school, there is no motion at your mothers home,
or when a child opens a cupboard.

Video Surveillance

ADT Command Security Cameras

You can have up to 8 wireless cameras added to your ADT Command system. These cameras can record 6000 30-second clips monthly when there is motion or another trigger. You can view live video to check on your home or business. There are indoor and outdoor cameras available. For more cameras you can add up to 8 expansions packs which adds 4 cameras per pack.

–

–

Home Automation

Home Automation Features – Make your Home a Smart Home

Smart Door Locks
Garage Door
Smart Thermostats
Smart Lights
Scenes
Schedules
Alerts
Video Doorbell
Geo-Services

–

–
WHAT IS THE BEST EQUIPMENT FOR YOUR HOME OR BUSINESS?
Get the most cutting-edge technology with Zions Security Alarms. We only install the latest technology so our customers have the best and also the most current equipment. The panel listed above is apart of our newest ADT Command system. Our motion detectors are pet immune up to 80 lbs. We have alarm systems that do not need a landline phone. We also have the latest systems that you can control from your smartphone. View the equipment page to see what costs are to add extra equipment. Call us at 435-275-4276 to get an estimate now. View testimonials here from some of our satisfied clients. If you are looking for video surveillance please visit our security camera page.
St. George Alarm Permit
The city of St. George requires an alarm permit which can be obtained at https://www.sgcity.org It is recommended that you keep checking with the city once a year to make sure they have not changed their policy. The emergency dispatch number in St. George is (435) 627-4300 for police, fire, and medical emergencies. Zions Security Alarms knows St. George and is committed to reduce crime by helping protect families and businesses. Call us today for an estimate at 801-337-6258.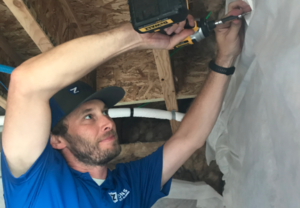 Testimonials
"I feel much more comfortable having ADT Security and would recommend them to anyone who is looking to protect their family, homes, and loved ones. ADT Security is a great company with a great reputation and we will be loyal customers for years to come. Thanks ADT Security for helping us to feel safe in our home again!." James J

View our current specials on our home page. Call us at 714-782-7993 to get an estimate now. View testimonials from some of our satisfied clients. We speak English and Spanish. Check out the security equipment options we have. Review the security cameras and how affordable they are now.
ADT Reviews
"My family and I feel much safer and secure now that we have a security system. We don't jump at every little noise we here at night. I would recommend this to every home owner and your homeowners insurance gives you a discount for having an alarm" Marlene C

"I chose adt because of their reputation as being the best in the business. They may not be the cheapest but the cost difference is minimal. I have had excellent customer service and the installation occurred without a hiccup. I would recommend ADT" Allen B