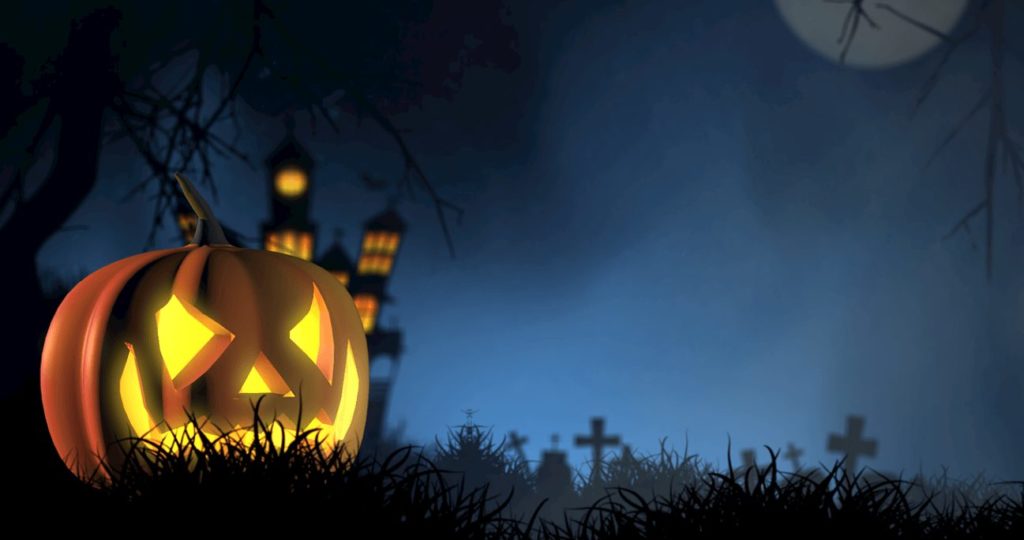 09 Oct

October Safety Tips As Told By Halloween Movies

The leaves are starting to turn colors, the plaid is coming out, and the smell of pumpkin spice everything can be smelled in the air.

October is finally here, and that means the Halloween season is upon us.

Let's run through some important October safety tips, so you can stay safe this Halloween season.
Be Careful Out There
There are more leaves on the ground. It may go without saying, but be careful when riding your bike, going on walks, and even out driving. It may be a little more slippery out there.
It also may be a good idea to check any piles of leaves in your driveway/yard as you're backing in and out of your garage.
Keep Doors & Windows Secure
It's always a smart idea to make sure your entrances (doors, window, garage) are secured… no matter the season, especially with an unofficial, yet popular, Mischief Night celebrated by teenagers all over the US during October.
(You know what's even smarter? Securing them with smart technology. Things like smart deadlocks, window sensors, and ADT Pulse technology let you completely monitor your home while you're out and about.)
With the cooler weather, you may be tempted to crack the windows open and save on your air conditioning. Use this tip as a reminder to make sure to close that window when you're out of the house!
Trick or Treat in Groups
It's a smart idea to go trick or treating in groups. It's an even BETTER idea to have a responsible adult(s) accompany younger kids while out trick or treating. 
Stay Healthy
With the colder weather comes all sorts of coughing, sneezing… you name it. According to the CDC, "…flu viruses are most common during the fall and winter months."
While these ideas below aren't fool proof to keep you flu-free, here's a quick checklist of things to help you stay on top of your game:
Make sure you're getting enough sleep or even taking naps when you're able to.

Regular exercise is great for physical health.

Fill your diet with fall superfoods like pumpkin, apples, and brussels sprouts.
Be Careful of Lit Pumpkins
Carving pumpkins and displaying them on your porch to get in the Halloween season can be a fun activity. But be careful of how you illuminate your pumpkins. Putting a candle in pumpkins may seem festive, but it can be way too easy for the pumpkins to tip over and cause potential fire damage, especially with dried leaves all around.
(Needing a smoke detector, or need to replace the batteries in your current one? Search no further. Click here for smoke detectors and click here for batteries.)
Groom Your Yard For Better Visibility
Keep your yard groomed and tidy. Be sure to keep the bushes in front of your windows nice and neat. This will give you more visibility of what is going on in your yard, especially if you are checking in on your home with a high-quality security camera.
Having a tidy yard also makes it harder for potential burglars to hide.
Be Careful With Your Indoor Candles & Space Heaters
It's the season for fall and holiday candles (and if you've ever seen the movie Hocus Pocus, you know how dangerous lighting a candle can be!). Much like the warning above with your pumpkins, be careful with the candles in your house. Never leave a candle lit when leaving your home, and even be careful of where you have your candles on display while you are at home.
Also, space heaters are definitely more popular during these colder months. Be mindful of where you place these, and don't leave them running when you are out of the house.
Consider Using Flashlights When Trick Or Treating
It's starting to get darker earlier, and with trick or treating activities usually starting later in the evening, it's a good idea to stay as visible as possible, especially when walking in high traffic areas.
Consider using a flashlight to help you and whoever you are trick or treating be seen and stay safe.
Be Extra Careful Driving
Cooler months can bring on the fog in certain areas. Fog, mixed with nights getting darker earlier, combined with Halloween night and kids all over the streets means you need to extra careful on the road.
Do a Candy Check
It's always a good idea to know what your kids are eating, especially when you think about the idea of them going around and collecting candy from strangers.
Give your kids' candy haul a quick look through just to be aware of what they're going to be snacking on for days on end (or finishing off in just a couple hours).
Give Your Car a Proper Check Up
Unless you want to be stuck in Ubers and Lyft rides because your car isn't starting, I suggest doing a preemptive "fall car check," especially with winter on the way.
Here are a couple things you may want to check:
The battery – colder weather can be harder on batteries. Check to see how your car battery is. You may even be able to take your car in for a free battery check up, depending on where you take your car.

Tire pressure – colder weather can cause the PSI in your tires to drop.

Tire tread – make sure you're rolling on good tires, especially with slicker roads on the way.
Only Approach Well Lit Homes While Trick or Treating
It's a good rule of thumb to only go trick or treating in well lit areas, and that includes well lit homes.
The goal is to always stay visible, and a poorly lit house/walkway is worth skipping. It's better to be safe than sorry.
Avoid Homemade Halloween Treats
Unless you are at a family/friend get-together or work party, it's probably best to avoid homemade goodies handed to you or your kids by complete strangers while trick or treating.
Stay Safe This Season
These are just some important safety tips to keep in mind as we enter this fun Halloween season.
It's not too late to step up your home security and protect your house. If you're looking to get an alarm system or add to it, click here!
Have fun, and stay safe out there.