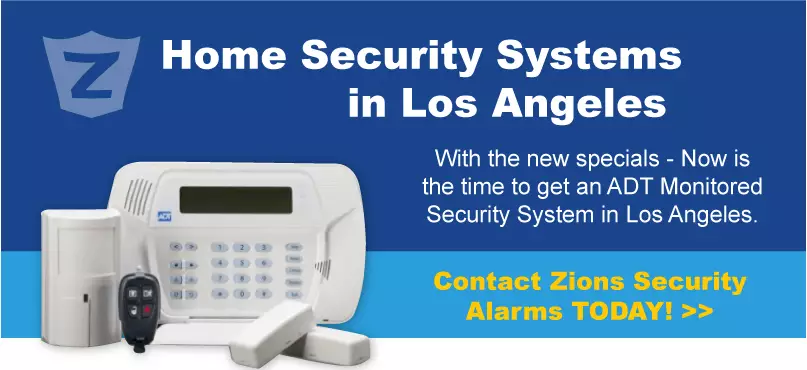 14 May

Why Home Security Is Important in Los Angeles

The economy everywhere is rough and with that often comes a higher crime rate. Keeping track of spending and cutting corners financially wherever you can is important in order to ensure that you have enough money to go around. Something that you should not cut corners on however is your home security system. It is because of the rough economy that many people choose to put off having a home security system installed and it is this same economic turmoil that raises crime rates in Los Angeles neighborhoods and throughout California. For more information on the services we provide in Los Angeles click here.

LA's crime rate is higher than the entire national average of communities ranging from large to small. The chance that your home will be burglarized if you live in the Los Angeles area is 1 in 35. This means that there is a strong chance that someone in your neighborhood is going to come home to find that they have been robbed. The crime rate in Los Angeles is 66 percent higher than that of all towns and cities in the state of California.

The city did report a decrease in crime over the past 12 years, but it is still higher than most other cities in the nation. There were more than 17,000 home burglaries in Los Angeles during 2010 alone and more than 89,000 property crimes. This means that without a home security system, you are virtually asking a burglar to invade your home because homes with a monitored alarm system are statistically 3 to 4 times less likely to be burglarized than homes without an alarm according to the FBI. With police response times and other things to consider, the only thing that will really protect you is ensuring that your home is secured with a quality system.

Home security systems have changed drastically over the years and today they offer monitoring that will help to stop a burglar before he has the chance to make off with your belongings. When unable to reach you or when they learn that you are not at home, ADT monitoring service will contact police when the alarm is tripped. This means that if someone enters your home and is detected by the motion sensors or other monitors, the police will be notified within a short period of time. If you do not have a home security system in place and you have no one at your home and your neighbors are not at home, no one will know that someone has entered your home. This means that it could be hours before you find out that you have been burglarized and hours before the police can be notified which gives the criminal plenty of time to get away.

Not only does having an alarm system help you, it could help to protect your entire neighborhood. If you have signs up in your yard that alerts would-be robbers that your home is protected, they are much less likely to try to rob your home and most of them will bypass your neighbors as well. If every home in your neighborhood had yard signs or window decals that alerted would-be criminals that they are all protected, your entire neighborhood would be a safer place.

Home security is essential whether you live in Los Angeles or any other city or rural area in California. Knowing that your home, your family and your personal belongings are all safe and secure brings peace of mind that you cannot really get with anything besides a home security system. If you live in an area like LA where home invasion and burglary rates are relatively high, protecting your home and your family is essential.

Give us a call today to learn more about the advanced protection we provide to the residents of Los Angeles.