Description of Wireless Intercom Door Unit:
The Wireless Intercom Door Unit is an add-on product for the Wireless Handheld Unit. It also allows the ability to add a second door unit to the system. In addition, it provides you the ability to not only know when somebody is outside your door, but to also view and talk to them. So this gives you the safety and comfort of any location inside your home or business. Additionally, your doorbell/camera unit reaches over 330 ft.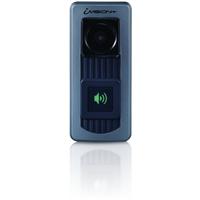 Compatible with Wireless Handheld Unit and the Wireless Gateway Unit for Wireless Intercom. Available for purchase within a kit here.