The Luxul Epic Mesh Node uses a 4×4 5GHz backhaul channel that will ensure fast and reliable connection of internet in your home. A wireless product that connects or replace to existing mesh network like Luxul Outdoor AC1200 Wireless Access Point. You can choose with 3 different options from Full Mesh System, Single Node Wireless, or Single Node Wire. With these 3 options you can just plug in to any available outlet and use the application to setup your node connection in your IOS or Android Smartphone.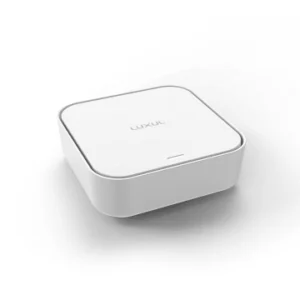 MN-10 Features:
The Luxul Epic Mesh Node comes with a ProWatch+ that can remotely monitor and manage all devices connected to the network anywhere you are. You can receive device alert notification if someone uses or connect into the system. This feature will help you avoid wasting time and money if only limited person are using the network.
4×4 5GHz backhaul channel connection that provide a better and faster internet connection into any parts of the house.
8SSIDs this system will help you provide to manage your internet settings. You can manage to separate your internet speed inside your room to other rooms or guest room. You can do all this setup on your phone.
Included in the package is a lifetime tech support that you can call if you are having problem with the product or connection.
Please check out our YouTube Channel for more information