Product Description:
This 8MP Smart Dual Illumination Network Camera provides users with an 8-MP, 1/2.8″ CMOS image sensor, low luminance, and high definition image with a max output of 3840 x 2160 @25/30 fps. Its built-in warm light of 30m and IR LED distance of 30m, allow the camera to capture images and video in both daytime and nighttime. Equipped with Smart Dual Illuminators technology, this camera records full-color video and information on key events. With its SMD 4.0 technology, it will provide smart motion detection that differentiates human and vehicular shapes for false alarms. This 8MP Smart Dual Illumination Network Camera has a one-tap disarming which is convenient and easy to operate using a mobile app, which meets multi-scenario needs. The camera also passes the IP67 test for dust-proof and water resistance. Lastly, the camera has a cyber security technology that improves the camera's defense against external cyber threats.
You can also check out our available NVRs which are the perfect pair for this type of security camera.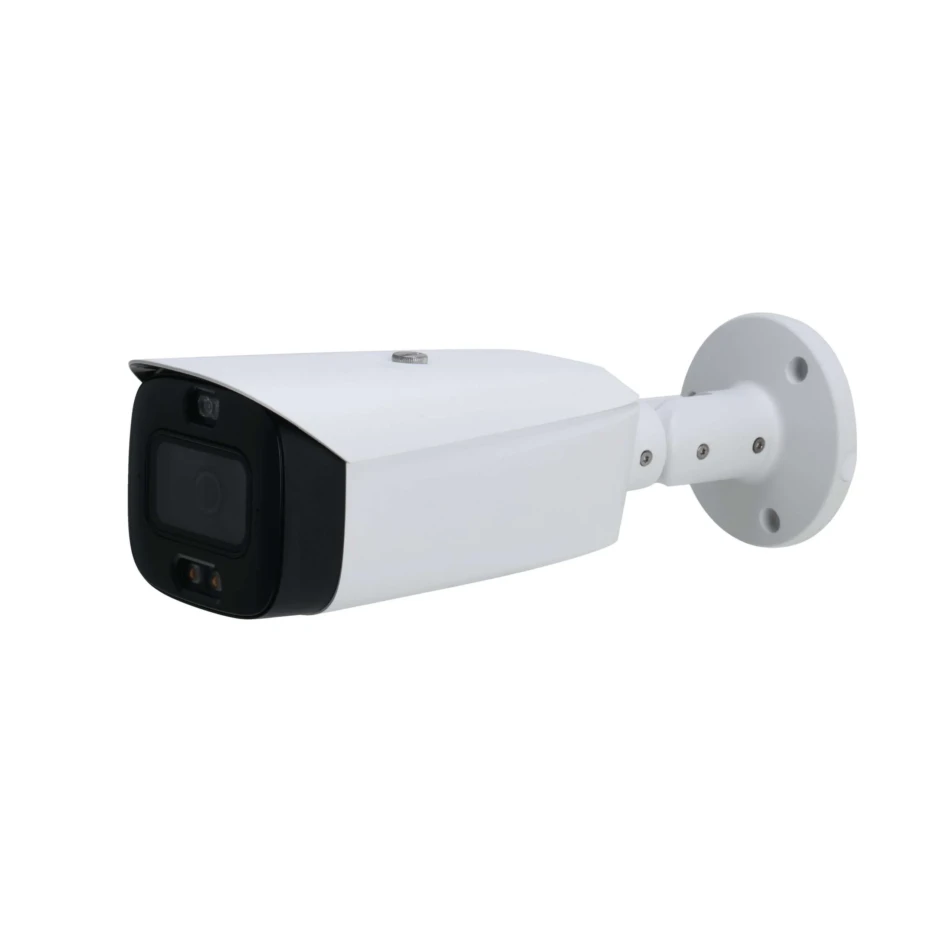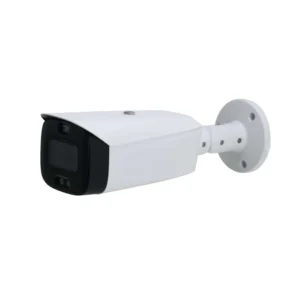 Main Features:
Housing: Bullet
Resolution: 4K / 8MP (3840 x 2160) @25/30 fps
Lens: 2.8mm Fixed
Night Vision: Full Time Color, Infrared / IR, LED, Starlight
WDR: True WDR
Water Resistance Rating: IP67
NDAA Compliant: No
VCA Features: Active Deterrence, Basic VCA, Human / Vehicle Classification
12 VDC/PoE power supply
IP67 protection
Sound and light alarm (red and blue lights)
SMD 4.0
One-click arming/disarming through alarm input
Rotation mode, WDR, 3D NR, HLC, BLC, and digital watermarking, applicable to various monitoring scenes
Please check out our YouTube Channel for more information.