Product Description:
This 4MP Wide Angle Fixed Bullet Camera offers a 4-MP, 1/2.7″ CMOS starlight-grade image sensor, low luminance, and
high-definition image. It has an EPTZ technology that provides rich details and a panoramic view at the same time, also it can simultaneously zoom in and track multiple humans and vehicles that trigger alarms. With its SMD 3.0 technology, this filter the motion detection alarm triggered by non-concerned targets to realize effective and accurate alarm. The camera is equipped with a series of key security technology, such as secure authentication and authorization, access control, and trusted protection which improves its security defense and data protection. This 4MP Wide Angle Fixed Bullet Camera has also been strict test at dusk and soaked for its physical protection with an IP67 certificate. It also has a rotation mode, WDR, 3D NR, and HLC for various monitoring scenes.
You can also check out our available NVR which is perfect for this kind of security camera.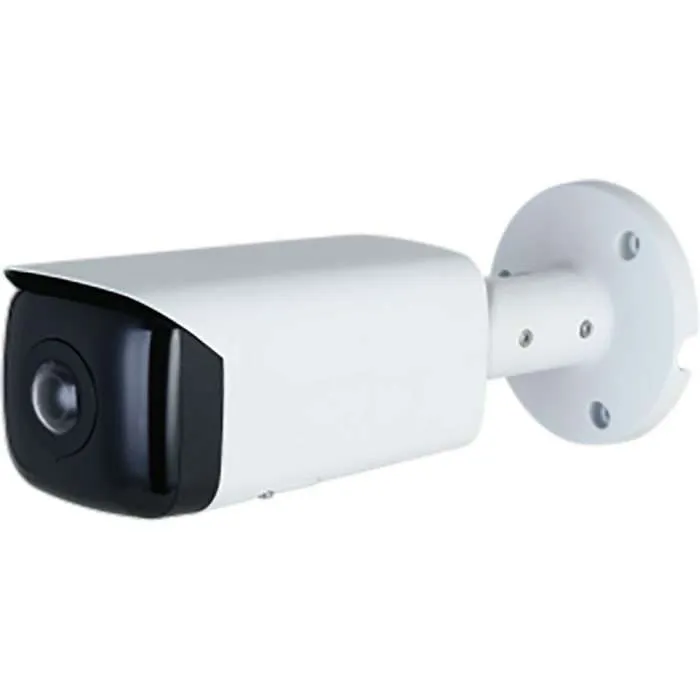 Main Features:
Housing: Bullet
Resolution: 4MP (2688 × 1520) @25/30 fps
Lens: Other Fixed
Night Vision: Infrared / IR
WDR: True WDR
Water Resistance Rating: IP67
NDAA Compliant: No
Built-in IR LED, and the max. illumination distance is 20m
12 VDC/PoE power supply
EPTZ: Enlarge and track the targets of intelligent alarms.
Hardware Features: Alarm In, Alarm Out, Audio In, Audio Out, Built-in Mic, POE, SD Card
Please check out our YouTube Channel for more information.