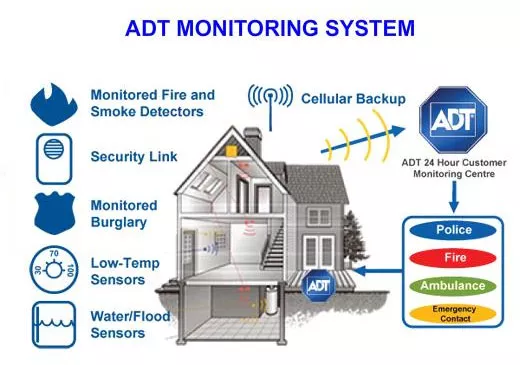 27 Jul

The 6 best questions to ask when choosing ADT monitoring services

The options for ADT monitoring service for your home security system are growing every year. Many want services like ADT Pulse where they can control the alarm from their iPhone and get an email if a child doesn't return home from school. Others are content with the basics. Here are some things to consider when trying to find out what is best for you.
1. Do you have a landline phone with a phone or cable company?
If you don't have a landline phone, then you need to get cellular monitoring. This is the first and easiest indicator of which direction to start.
2. Are you concerned about your phone line going down or someone cutting your phone line on the outside of your home?
If this is a concern, I would also recommend cellular monitoring service for your security system. With a cellular connection, it's more secure since it can't be cut on the outside and can't go down with internet problems.
3. Would it be beneficial for you if you could arm/disarm your system from your smartphone or from the internet?
If you want to have this ability, you will want to have ADT Pulse. ADT Pulse allows you to download an app and with a touch of the button arm your alarm system. It also allows you to receive email or text alerts when an event occurs or doesn't occur.
4. Would you like the monitoring station to have an audio verification when the alarm goes off?
The ADT monitoring service station needs to know ASAP if the alarm is real or not. The best way is to talk to whoever is on the premises. If they can talk live right into the home using ADT Two Way Voice, then they can figure that out sooner and reduce the odds of a false alarm from occurring. If there's a real emergency, whether it be burglary, fire, or medical, the ADT monitoring personnel can usually increase the response time by telling the authorities what they have heard.
5. Would you like to have a video surveillance camera in the home that can see inside or outside the home?
ADT Pulse can now offer monitoring service that allow you to view security cameras from your smart phone or web browser.
6. Would you like to be able to control your thermostat, deadbolt, lights, or appliances when you are away from home?
ADT Pulse monitoring service can now add home automation features that allow you to log in with an app or a web portal to turn lights on and off. If you left your iron on, you can turn it off. If you forgot to lock the door, you can do that on the way to work. If you want to save money on your energy bill, you can set the alarm to turn down the thermostat when you are away.