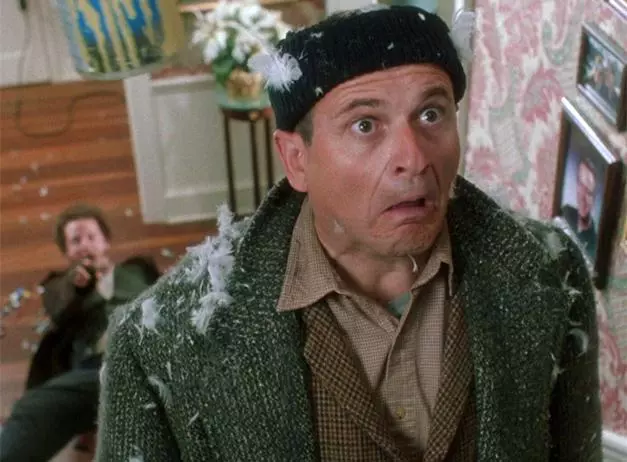 17 Mar

Security Humor of Criminals Getting It All Wrong

Security Humor of Criminals Getting It All Wrong

Often, the security industry is very serious. After all, crime and security are serious issues. However, sometimes a person just has to sit back and realize that often a person embarks upon a life of crime simply because, well, because they are not the sharpest pencil in the box. Dumb crooks often commit hysterical crimes. Clumsy Crooks  is a crime reporting website, www.clumsycrooks.com, and security humor based on funny police reports are their specialty. For example:
In March of this year, the Plano, Texas police department was in search of two costumed beauty supply bandits. Police described the pair as Captain America and a sidekick.
Texas is not alone in caped criminal crusaders. In the same month that Captain America and his sidekick were stocking up on cosmetics and hair products, Batman was busy committing armed robberies in Florida. Perhaps it was the same Batman who was pick-pocketing tourists in Times Square the month before.
Although superheroes like their sidekicks, often, where crime is concerned, an accomplice can really mess up a good plan. In February, the Sheriff's Office of Kaufman County, Texas reported that a victim beat up the bad guy with a pipe. When the bad guy was down for the count, his accomplice, evidently the getaway driver, and a bad getaway driver at that, ran over his partner in crime.
And criminals who impersonate superheroes don't limit their choices to comic book characters. In the United Kingdom a Brit evading a traffic stop channeled James Bond when he activated his home-made smokescreen device in an attempt to flee and evade police officers.
And criminals really need to be careful who they select for victims or what witnesses are present. They may be seriously underestimating some people. In Pennsylvania, robbery suspects were fleeing the scene of a purse-snatching crime when their victim, an 81-year-old woman, rammed them with her car. And then there's the boxing champion who KO'd a pharmacy thief in a Walgreens.
It's not just victims who may be geriatric. Cincinnati, Ohio police are looking for a thief that they suspect is bald and forgetful. The articles of choice in his crime spree are hair regrowth products and supplements to improve memory. So, you tell me, does his crime not just scream forgetful grandpa burglar?
And perhaps the most bizarre and bravest theft of all was the man who got arrested for stealing bee hives. The value of such loot must vastly outweigh the potential pain of dozens of bee stings.
Sometimes crime is not about thieving and burglarizing. Some criminals are just mad and want to get even. In San Diego a gal got a bad haircut, which are the haircuts that take the longest time to grow out. Rather than go home and wait patiently for things to get better, she returned the same day, gun in hand, ready to make that bad barber pay with his life. Luckily the patron's gun jammed and she was dragged off by police to face justice.
Speaking of women involved in crime, people often make jokes about crazy cat ladies. Well, these types of ladies need supplies to support their cat collecting habit. And, apparently, it can get downright expensive. So expensive that in Pittsburgh a woman was arrested after a string of robberies where she was stocking up on dog food and kitty litter.
Although these stories are all amusing, it just goes to show the diversity of criminals and their types of crimes. A person just can't trust anyone these days, not even the crazy cat lady next door. So, to keep your home or business safe from professional criminals, or even the ones who are a woefully lacking in mastermind skills, please contact us. As authorized dealers for ADT security systems, Zions Security has over a decade of experience in giving customers professional security system installation and monitoring. Our security experts are here to give you the best experience in receiving personalized service at a competitive cost for your residential or business security system.