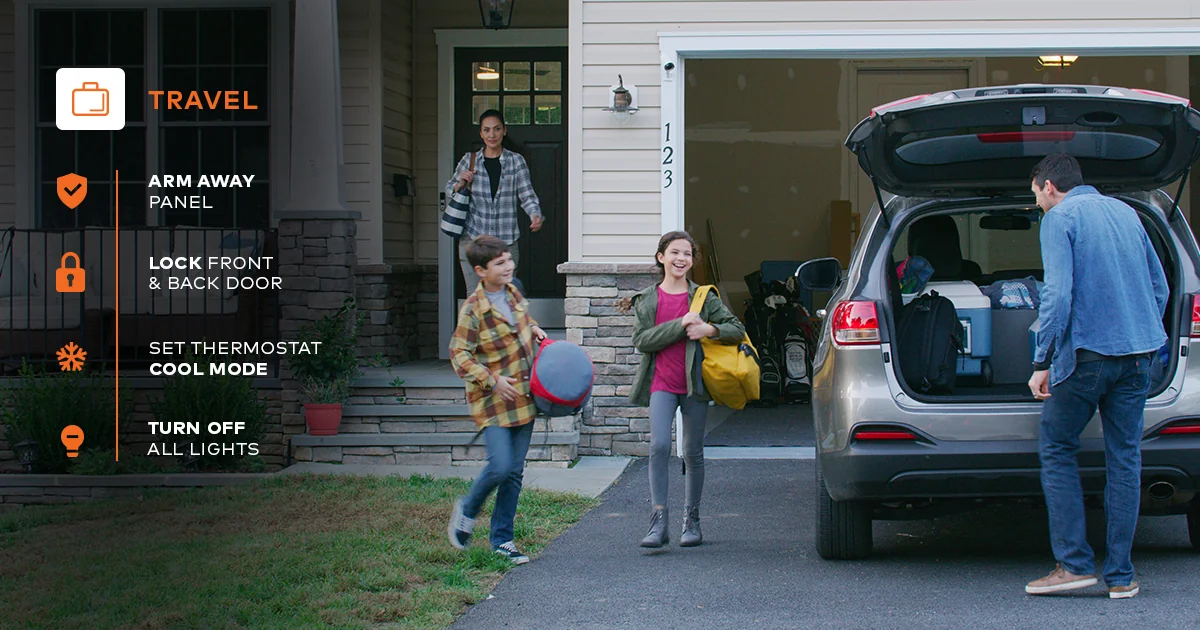 12 Jul

Protect Your Home the Right Way: What Is a Home Security System?

Home security matters more than ever before. In the US right now, a burglary takes place every 30 seconds, and 75% of residential burglaries happen when no one's home. Unfortunately, only 25% of Americans have a home security system to protect their homes and property when they're away. 

So what is a home security system? How does one protect your home? And how do you get one, so you can protect your house and property? 
What Is a Home Security System? 
A home security system is a grouping of physical, electronic devices that help monitor a home and property. These devices usually connect via an encrypted wireless frequency. It might be the client's responsibility to monitor the system, or you might be paying for a professional system to monitor everything 24/7. The entire goal of a security system is to provide a way for you to monitor your property and deter burglars. 
What Are the Essential Components of a Home Security System? 
Residential security systems can include a wide variety of devices to provide protection, but here are a few key categories that most home security systems need: 
Cameras.

Security cameras

are something you can set up to record any area of your home or outdoor spaces. Many cameras let you view footage live or recordings straight from your mobile phone. Smart ones can even alert you when someone is in your backyard and make a noise to ward them off.

Motion sensors.

Motion sensors detect any kind of movement and can turn on lights or an alarm of some kind to alert you—and alert the burglar that you're aware of their presence. 

Sirens.

Sirens and alarms are loud noises that are triggered to go off either by a mobile phone or by a sensor. The sirens can scare the burglar and also alert the neighbors of a problem. 

Door and Window sensors.

81%

of burglars try to enter a home through a doorway, so it's vital to protect your doorways. These alarms go off if a door is opened. 

Glassbreak sensors

can then protect the other entry routes by alerting you if a window or sliding door is broken. 

Keypad.

Every security system needs a central way to alarm it and disarm it when needed. Sometimes it's physical, and sometimes it's on a mobile device. Usually, a touchscreen keypad is used nowadays, and this is usually the central hub for your alarm system. 

Yard sign or window sticker.

A yard sign or window sticker signals to bypassers that your home is defended. Signs and stickers do, in fact,

deter burglars

on their own, so it's a nice element to include in your system. 
There are more parts of a home security system that can amplify the way you're able to protect your home, but these are the basic elements that make up a solid security system. 
The Importance of Home Security Systems
The big question is this: Do home security systems work? According to a study from Rutgers University School of Criminal Justice, yes, they work. They do, in fact, deter crime. Homes without alarms are 3 times more likely to be burglarized. So a home security system is a way to actually protect your home and keep your property safe. Of course, there's no guarantee that your home can't be burglarized, but they're going to reduce the chances you're the victim of a residential burglary. 
How to Get Started with a Home Security System
Which home security systems are best? How do you get started? The best home security system is the one that works best for unique situations and provides you with the tools and protection you need. Let's talk about your home and your family's needs. Connect with us here or call 800-871-2119.