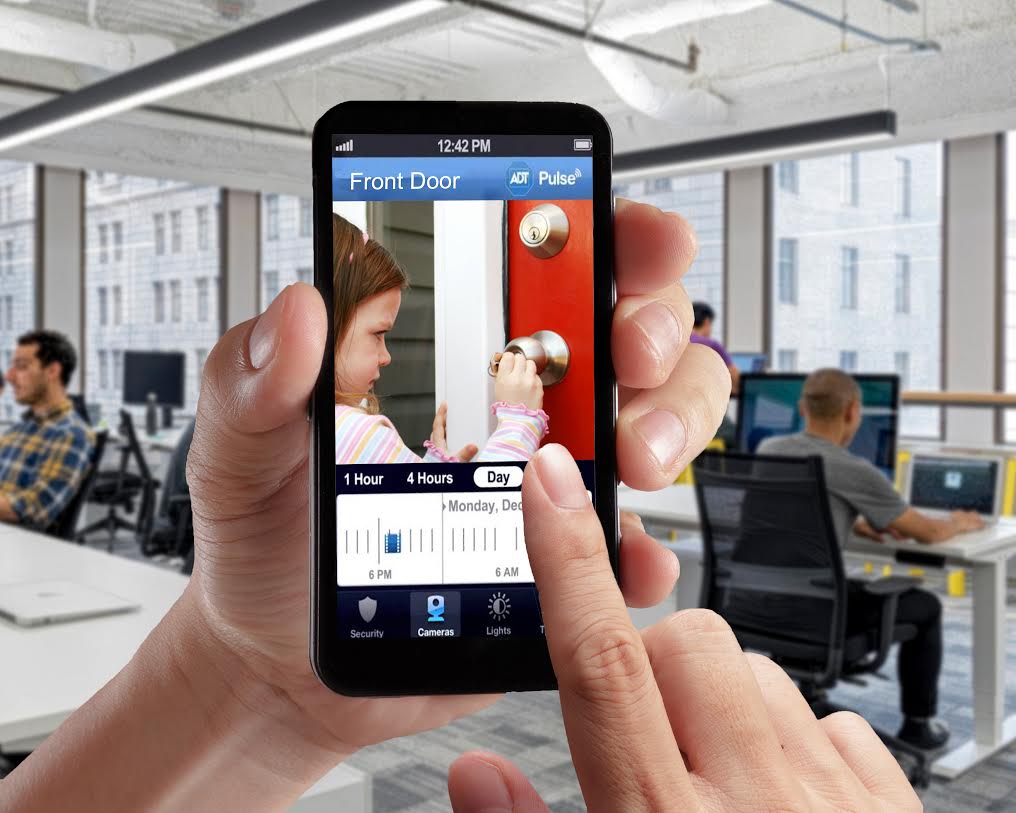 02 Sep

How to Keep An Eye On the Kids This School Year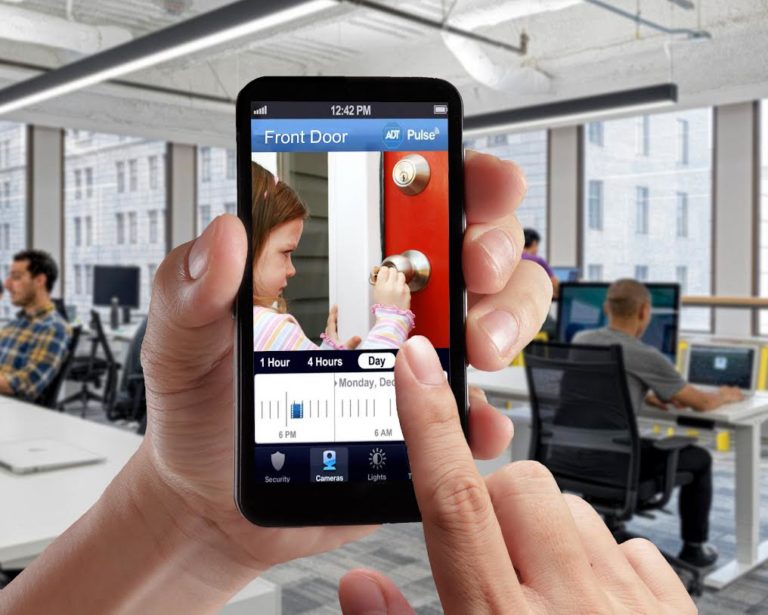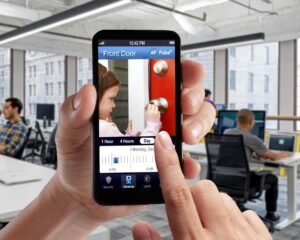 Do you hear that?
That's the sound of silence, my friends. That's right, school season is back in session.
Kids are heading off to school, going to school sporting events in the afternoon, and other extracurricular activities. With the new schedule in full swing, you're most likely finding that you have a little more free time to run some errands and just get out of the house!
But how can you possibly go the store, catch up on some quality "me time," hit a movie during the day, or do whatever you want when you know the kids will be getting home mid-afternoon or earlier depending on their schedules?
Is there a way that you can not only protect your house while you're out and about but also keep an eye on those precious kiddos, without actually camping out in your living room all day?
The short answer is YES!
The top-of-the-line ADT Pulse system makes it completely possible to monitor your house and check in on your kids wherever you are.
Let's take a quick look at the benefits ADT Pulse provides and how it can help you stay in control of your home and allow you the freedom to get the things done that you need to during this exciting new school year.
ADT Pulse Lets You Stay In Control
Say hello to a whole new type of home defense and protection. With ADT Pulse, you're arming your house and the ones you love inside with the best of the best, and this should cause quite a bit of relief.
ADT Pulse operates through wireless technology known as "Z-Wave," which means you can be in control of your home and keep an eye on what's going on inside it at all times from your smartphone, tablet, or computer. All you need is access to the internet!
Here's a quick look at some of the most popular features ADT Pulse has to offer, so you can turn your home into a safe and smart home for you and your loves ones:
Indoor and Outdoor Wireless Security Cameras

Deadbolts

Light Switch Wall Mount Dimmer

Garage Door Control

Thermostat Control
Indoor and Outdoor Wireless Security Cameras
Want to see who's coming and going from your house? What time your kids get home from school and what friends they are bringing with them?
Security cameras are the bread and butter of home security and just some of the options that ADT Pulse affords to help put you at complete ease.
These outdoor wireless HD cameras are weather-resistant and allow you to monitor the perimeter of your house while providing incredible video quality.
The indoor cameras are just as nice, and both indoor and outdoor cameras come with LED lights to allow for night vision.
Plus, you can have up to 10 cameras (16 in some cases), which means you can place them around your property for extra security control.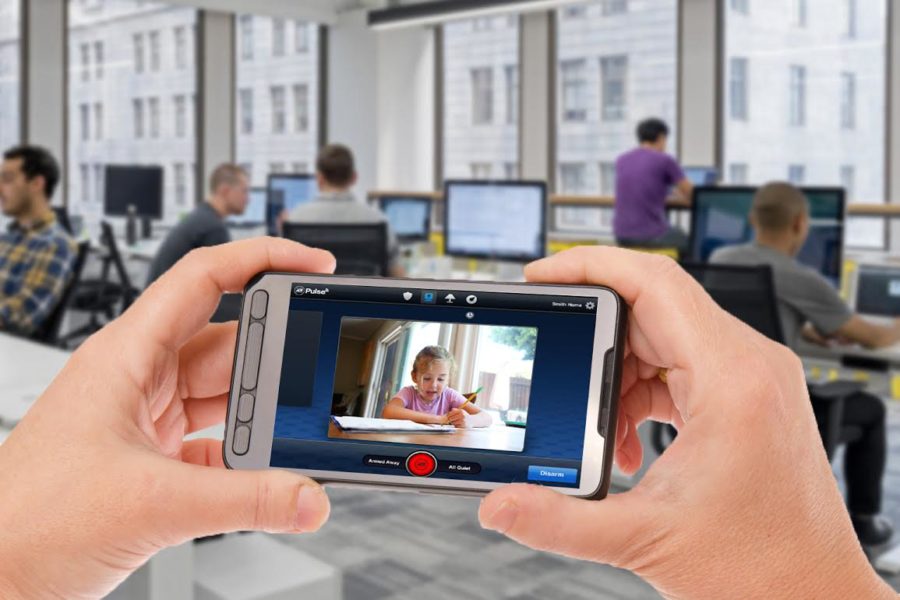 Deadbolts
With secured deadbolts that ADT designed, you can check the status of your door, whether it is unlocked or locked. You can also lock or unlock the door from your phone -no physical key needed!
Kids forget to lock the door on their way out to soccer practice, or locked themselves out? Have no fear. Lucky for them, you can have complete access from the palm of your hand. You don't even need a key, though you can still use one of you'd like.
If that's not enough peace of mind, you can also set it up so that you receive email or text message alerts when your deadbolts are locked and unlocked!
Light Switch Wall Mount Dimmer
With the same advanced Z-Wave technology, ADT Pulse makes it possible for you to control any light that you have plugged in.
If your kids have managed to turn every single light on possible in the house within 5 minutes of getting home from school (may your electric bill have mercy!) as they storm through the pantry for some tasty snacks, don't sweat it. You can simply adjust the lighting from the ADT Pulse app.
Or if you are out of the house at night and actually want to turn lights on in your home to make it look like someone is there at night, that is more than possible.
The lamp module gives you the power (see what I did there?) to make sure everything is orderly back at home.
Garage Door Control
No more accidentally leaving the garage door up and allowing easy entry to your home and belongings. With ADT Pulse, you can easily have a garage door controller installed, so you can open and close your garage from the ADT Pulse app on your smartphone.
Did your kids accidentally leave the garage door open as they took off to go play with friends? You get the drill! Just pull up the ADT Pulse app and you can take care of that instantly!
Thermostat Control
On top of being able to watch your kids from high-quality video cameras, unlock and lock garage doors and front doors, you can also manage the thermostat while you're out of the house. Chalk another one up for ADT Pulse. This is what I mean by being in complete control of your home.
Sure, controlling the thermostat while you're out may not be the first thing that pops in your head when it comes to protecting your home and checking in with your kids, but it allows you to be able to adjust the temperature in your house as needed.
Much like the light switch wall mount dimmer, think of all the money you'll be able to save by managing everything from your phone.
Email and Text Alerts
With ADT Pulse, you are able to set up email and text alerts, so that you can be notified when things happen, or don't happen!
Simply put, you can set up alerts for these 3 things:
When something happens. (For example: There is movement on the front porch, a door is unlocked, or there is movement inside)

When something doesn't happen. (For example: If your child is supposed to be home already but the door hasn't been opened yet)

When unusual activity occurs. (For example: A device was tampered with, there is a problem with the system, or the system configuration has been changed.)
Now you can be notified in real time so you can be completely aware of what is going on at home, so you can feel at ease and completely in command!
Take Your Home Security to the Next Level
With the new school year in full effect, things will undoubtedly get a little bit chaotic at times.Your home security shouldn't be.
Let ADT Pulse make protecting your home and the ones you love easier. Besides, you've got enough to worry about as it is,  like who's picking the kids up from practice, if homework is getting done, and figuring out who recorded over the new episode you were going to watch later that night.
Keeping an eye on your kids and home while you're at the grocery store or treating yourself to a back-to-school outfit of your own has never been more convenient.
It's true, school is back in session, and so are our incredible savings on an ADT Pulse system. Turn your home into a smart home today! If you have any questions or would like to get started protecting your home, go ahead and give us a call toll free at 800-871-2119.