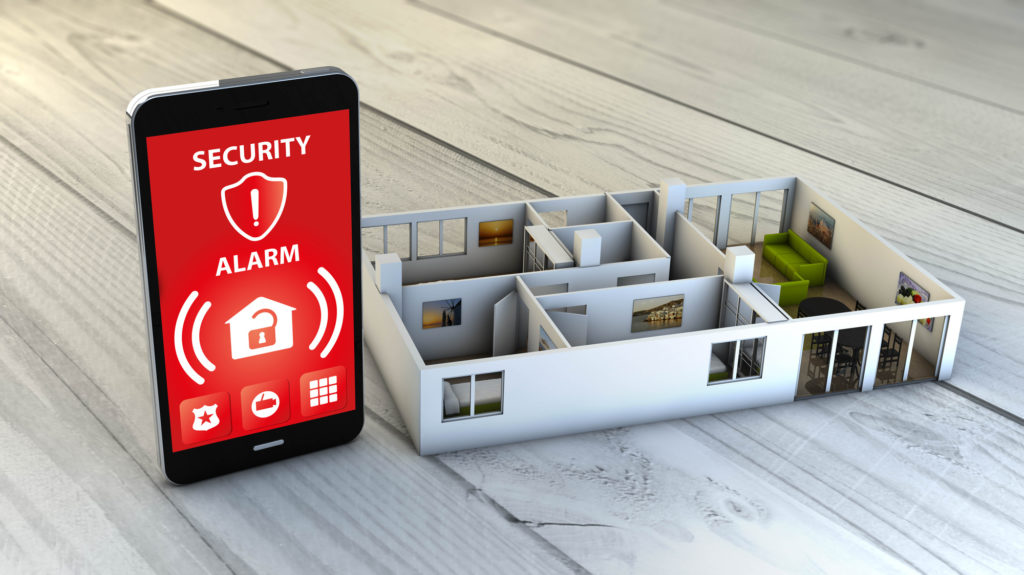 09 Jan

4 Home Security Devices You Should Be Using

The National Council for Home Safety and Security claim that homes without security systems are 300% more likely to have break-ins than homes with security systems.

The right tech makes it easy to keep your home and your family safe. With technology always evolving, here are four of the home security devices that you should be using.
4 Must-Have Home Security Devices
Outdoor Wireless Infrared Camera
Wireless cameras can help you keep your home safe and keep an eye on your pets or your kids.
Older security systems required wired cameras, which often required trained technicians to come and install them. These cameras, which used to be analog, are now being replaced with HD-TVI Cameras.
Wired cameras usually record about a month of video. You can access this footage over the internet with a smartphone, tablet or laptop. This is great for when you're away from your home or business.
There are now wireless cameras that run off of WiFi. They offer many of the same features with a much lower installation cost. These wireless WiFi cameras store all of their data in the cloud, so you don't need a recorder onsite.
Amazon Echo or Echo Dot
You can now use Amazon Echo devices to access your home monitoring and security systems. Just last year, ADT announced they were integrating their Pulse services into Amazon's Alexa product.
Customers with an ADT Pulse account, customers can use their Amazon Echo or Amazon Echo Dot to lock doors, turn lights on and off, and even arm the system.
Other features that can be controlled through Alexa include checking the system status and even closing automatic doors, like a garage door.
The best news is that's it's completely free to use your Amazon Echo to control your home automation and security features once you've integrated the accounts.
Ring Doorbell
Ring Doorbell is a WiFi-enabled doorbell that lets you know when someone presses your doorbell. In addition to the notification, the built-in motion sensors trigger as well. The Ring app permits customers to speak with people at their front door from almost anywhere using an internet-enabled device.
Each doorbell comes with a 720HD video camera so you'll be able to see who's at the door. These devices also come with infrared night vision, so you'll be able to see a person at the door day or night.
You can also customize many of the features. Ring Doorbells are also weather-resistant, allowing you to keep an eye on your home or your business regardless of the weather.
Door and Window Sensors
While door and window sensors have been around for many years, they remain a critical part of any home security system because they're so effective. They continue to be one of the most popular home security devices sold.
While there are different types of door and window sensors, they all perform the same function. Door and window sensors come in two pieces. One piece fits on the door or window and the other fits on the frame. When something separates them, the alarm system triggers.
You can get wired or wireless. But because they are small, inexpensive, and easy to install, they are the backbone of most home security and home monitoring systems.
Contact Us for a Consultation on Home Security Devices
As an Authorized ADT Dealer, Zions Security Alarms has the latest security devices to help you keep your home and business secured.
Contact us to talk about how we can help you best protect your home and business.