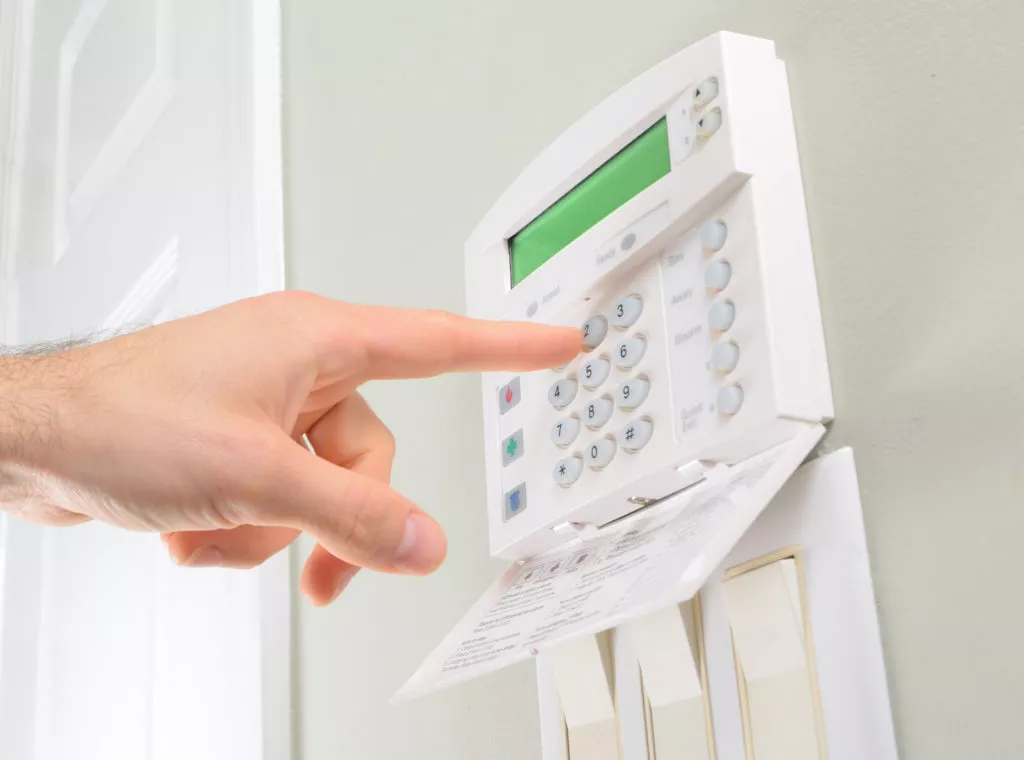 19 May

How Home Alarm Systems Can Increase Property Value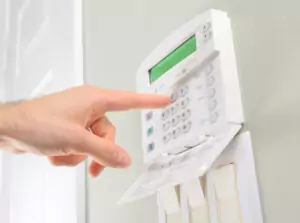 The most important function of home alarm systems is to keep you and your family safe.
But they also provide a number of other benefits, including increasing your property value.
As it turns out, home buyers aren't just looking for open living plans and en suite master bedrooms; they're also looking for piece of mind. They want to know that their dream home will remain their sanctuary and that it will never become their nightmare.
A simple system can provide a calming sense of security to home buyers in addition to the practical protection and convenience.
Installing a home alarm system is one of the easiest projects to undertake if you want to boost your property value and make it more attractive to buyers.
Here's why:
Home Alarm Systems Offer Intrinsic Value
You can't put a price on knowing you, your family, and your home are safe and secure.
A burglar alarm provides that feeling of safety and more by providing you with real security.
That extra level of security means you can rest easy as your drift off to sleep at night. It also means you can confidently leave your home behind when you visit family, go on vacation, or simply leave the kids at home to take your spouse out for dinner.
Convenience
These systems offer the convenience of protecting your whole home with the touch of a button.
And convenience impacts your everyday life, saving you time, worry, and money.
Instead of tugging on each window to make sure it's shut or wondering whether you remembered to lock the door, you know it's already been done.
If it hasn't, you can complete the task with the touch of a button.
Added convenience also comes in the extra features offered by many modern systems.
Today, a security system can also monitor your HVAC system, control your lights, and sends you updates if anything happens. These features are all housed in a single place and monitored by the same company, which furthers your sense of convenience.
Not only can you monitor your entire home, but you can also make adjustments to your home.
For example, you can turn on your hallway light in the evening to make it look like someone is home when they aren't. Then, you can turn it off again in the morning.
Adding additional security measures has never been so simple.
Home Alarm Systems Can Earn You Insurance Discounts
Do you know who else loves the protection alarms add to your home? Your insurance company.
Many insurance companies offer discounts on homeowner's insurance when you install a security system.
The discount available depends on the policy, the system installed, and the insurance company. But, you can save up to 20% on your annual premium just for installing the system.
Insurance companies love home alarms not just because they protect the house from nefarious threats. They also appreciate the flood and fire detection capabilities offered by these systems.
The alarm ensures you don't come home to a surprise basement flood. And if there's a fire, the alarm contacts the fire department right away – even when you're not home – and prevents a small fire from destroying your house.
Protecting your house is akin to protecting your insurance company's investment (and their profits). So, keep them in mind when deciding which system to install.
Tip: Be sure to talk to your insurance agent to see which home system garners the greatest discount on your plan and choose accordingly.
Avoid Accidents and Internal Threats
Home alarm systems are not only designed to keep intruders out of your home. They also have features designed to face invisible threats like gas leaks, carbon monoxide, fires, and natural disasters.
They can even detect malfunctioning appliances within your home.
The value of this is huge because each of these things has the potential to not only damage your home, but they also have the potential to hurt the home and homeowners.
For example, carbon monoxide is an odorless and invisible gas. But, it is also very poisonous.
Having a system to monitor leaks from household appliances like hot water heaters protects your family from accidentally finding themselves with carbon monoxide poisoning, which can be lethal.
These functions are particularly useful for small businesses using equipment or chemicals known for causing accidents.
Home security systems can integrate extra features into their overall alarm to alert both the homeowner and the proper authorities of any potential danger as soon as possible.
Monitoring Goes the Extra Mile
An alarm system does more then set off an obnoxious sound if there is an intruder or a fire.
Systems can also be purchased with professional monitoring services designed to go the extra mile.
Depending on the monitoring service you choose, you can receive a phone call, text message, or email from your security company when an alarm goes off.
Here lies the real value of these systems: they don't just alert you to danger. They make sure someone else knows about it too, so they can come to your aid if needed.
If you choose a monitoring system, an agent will call you to see whether the alarm indicates real danger or if it was a false alarm.
In the event the agent can't get through to you, they have the ability to alert additional help to ensure you're protected.
Security systems do more than beep or sound the alarm; they act like your personal security guard for a fraction of the price of the real thing.
Increasing Security and Increasing Value
Home security systems aren't as valuable as a great neighborhood with excellent schools or a recently updated kitchen.
But they do  increase your home's value and set it apart from other properties on the market, particularly when potential buyers are safety conscious or tech savvy.
At the end of the day, an alarm system adds something more important than a double-oven or new light fixtures; it ensures that the buyer's dream home is a safe haven.
To learn more about the new features and technology available with home alarm systems, check out our blog or get in touch with our home security experts today.