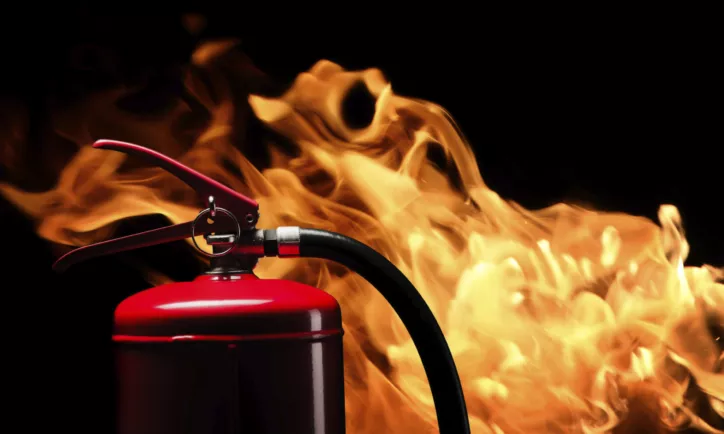 10 Mar

Fire Safety: Keeping Your Loved Ones Safe

According to the US Fire Administration over 1.3 million fires occurred in 2011 resulting in 17,500 injuries and over 3000 deaths. Many families fear a fire especially at night when everyone is asleep. Fire safety is a valid concern as the National Fire Protection Agency reports that 84% of fire deaths occurred in a residential home in 2014. Fire injuries also occur more commonly at home. Residential fires have a variety of causes including:
Cooking

Heating

Electrical Malfunction

Smoking
Families can take steps to reduce the risk of a fire fatality. Consider the following tips for fire safety.
Install Smoke Alarms
A key to getting out of the house safely is knowing about the fire before it gets overwhelming. Smoke alarms save lives. When your family is asleep, a smoke alarm will awaken you to the danger long before you would wake up from the smell of the smoke. According to the American Red Cross, 60% of fire fatalities occur in homes without a working smoke detector.
Consider installing smoke and heat detectors that are connected to your ADT monitoring system. Not only will the alarm alert you to the dangerous fire, but help will also be notified immediately so they can arrive quickly and put out the fire. We recommend that you install a smoke detector on every level of your home and in each bedroom. You should test each detector monthly to verify it's operating properly.
Practice Drills
Once the smoke alarm goes off, all family members should know what to do. People who panic and aren't sure how to react to the alarm are more likely to be injured as they waste valuable seconds before getting out of the house. So practicing drills as a family twice a year is recommended. First, have a meeting to discuss what everyone should do if a fire occurs. Talk about the ways to get out of each room in the house. Then decide on a meeting spot where the entire family will go after they evacuate. Emphasize the importance of getting out of the house and not trying to save belongings. No one should re-enter the house for any reason. Also emphasize that family members should not to try to fight the fire themselves.
Once the plan is in place, intentionally set off the fire alarm. This will allow everyone to become familiar with what it sounds like. Practice evacuating and meet up at the agreed upon location. As a family, review any issues that occurred during the drill and plan to repeat again in 6 months.
Minimize Fire Risk
It's wise to take steps to reduce the likelihood of a fire occurring in your home. Although more than a million fires occur each year, many could have been prevented. Consider the following tips:
Keep lighters and matches away from children. Talk to them about the danger of fire.

Don't smoke in bed.

Don't leave the kitchen unattended when cooking on the stove.

Don't leave the house when cooking in the oven. Set a timer so you don't forget you have something in the oven.

Keep flammable items away from the stove.

Keep flammable items more than three feet away from space heaters. Turn space heaters off when you leave the room or will be sleeping. 
Fearing fire is human nature. However, many families don't take the time to prevent fire injury or death. By making sure you have working smoke alarms installed and by practicing your fire escape plan, you will significantly increase the likelihood that your family will get out of the house safely should a fire occur. To learn more about keeping your family safe and fire safety, contact us.