What are the most popular packages?
Most people are choosing one of the options below. Particularly the ADT Pulse options where you can control the system and home from your smart phone.
Cellguard

ADT Cellular Monitoring Features

3 Door Sensors
1 Motion Detector
1 Keychain Remote
Cell Radio
Keypad
Siren
Battery Backup
Yard Sign
Decals

ADT Pulse

ADT Pulse Basic Features

3 Door Sensors
1 Motion Detector
1 Keychain Remote
Cell Radio
Keypad
Siren
Battery Backup
Yard Sign
Decals

ADT Pulse Premier

ADT Pulse Premier Features

3 Door Sensors
1 Motion Detector
1 Keychain Remote
Cell Radio
Keypad
ADT Pulse iHub
Siren
Battery Backup
Yard Sign
Decals

Starting Install Cost

$99

$99

$99

Monthy Rate

Monthly Rate

Other options available starting at $36.99/mo
that require a landline, but these are the most popular.
Go here for more monitoring options.

$44.99

$49.99

$59.99

Mobile Access

Mobile Access Features

With mobile access through ADT Pulse,
you control your home from the palm of your hand.
Use your smartphone to arm or disarm your system and
receive alerts through the app to notify you of intrusion,
fire, or flood. You can use as many devices as you would
like and even tablets or computers.

–

Text Alerts

Text Alert Features

Through ADT Pulse℠, you could receive alerts for a variety of events. Like:

Intrusion
Fire
Carbon Monoxide
Temperature
Flood

You can also set custom notifications to know when a door is opened or if there is motion or not motion.
Examples like your child arrives home from school, there is no motion at your mothers home,
or when a child opens a cupboard.

–

Video Surveillance

ADT Pulse Security Cameras

You can have up to 10 wireless cameras added to your ADT Pulse system. These cameras can record unlimited 30 second clips for one month when there is motion or another trigger. You can view live video to check on your home or business. There are indoor and outdoor cameras available.

–

–

Home Automation

Home Automation Features – Make your Home a Smart Home

Smart Door Locks
Smart Thermostats
Smart Lights
Scenes
Scheudles
Alerts

–

–
What are people saying that have ADT? (ADT Reviews)
"My family and I feel much safer and secure now that we have a security system. We don't jump at every little noise we here at night. I would recommend this to every home owner and your homeowners insurance gives you a discount for having an alarm" Marlene C
"I chose adt because of their reputation as being the best in the business. They may not be the cheapest but the cost difference is minimal. I have had excellent customer service and the installation occurred without a hiccup. I would recommend ADT" Allen B
"Our home was broken into a few months ago and it really shook us up. Thankfully no one was home and our homeowner's insurance was able to cover most of the lost goods that they took, but after that incident, we no longer felt safe in our home. That's when we decided to get a home security system. Our friends had recently installed a home security system in their home through ADT Security and said that they were very good, professional, and had great rates. We decided to go ahead and give them a call and were very impressed. They walked us through the entire process of what we were looking for, what we needed, and what we were comfortable spending and were really able to get us a great home security system at an affordable price. They also really seemed to care about me and my family as well. The installation process was very easy and before we knew it we were up and running and our home was being protected. Luckily, we have not yet had to use our home security system for stopping any unwanted intruders. Even though we may (hopefully) never need our home security system, I feel much more comfortable having ADT Security and would recommend them to anyone who is looking to protect their family, homes, and loved ones. ADT Security is a great company with a great reputation and we will be loyal customers for years to come. Thanks ADT Security for helping us to feel safe in our home again!." James J
View our current specials on our home page. Call us at 858-753-6111 to get an estimate now. View testimonials from some of our satisfied clients. We speak English and Spanish. Check out the security equipment options we have. Review the security cameras and how affordable they are now.
SAN DIEGO CRIME STATISTICS
The San Diego Police Department and many of the surrounding agencies report their crime statistics to the Automated Regional Justice System (ARJIS). That is where these most recent stats were taken from. The dates are from Oct 2013 to Sept 2014 to try and show an entire year. These are statistics for all of San Diego (including El Cajon, County Sheriff, Chula Vista, Coronado, Escondido, La Mesa, National City, and Oceanside), separate statistics can be found for each of these areas.
Statistics:
Total Violent Crime – 10745
Total Burglary – 11928
Total Thefts – 38648
Total Property Crime – 60714
Crime Index Total – 71459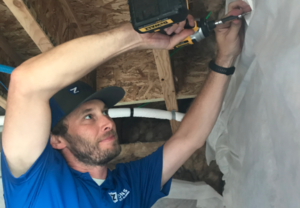 ADT San Diego Current Promotions
Zions Security Alarms, the local ADT Authorized Dealer, is ready to help you get an affordable security system. You can get a system that is not only easy to use but also the most cutting age technology. Monitoring rates are very affordable and could save you up to 20% off your homeowners insurance and 20% off of your utility bills. Call now 858-753-6111 now. We can usually fit you in within 24-48 hrs.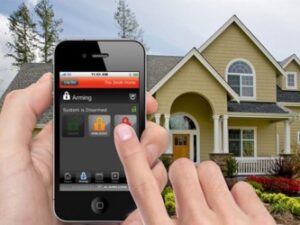 Control Alarm from your Smartphone
ADT Pulse is what most people are excited about. You can control your alarm system from your smartphone and receive notifications.Find out if something happened or did not happen at the home or business. See what is going on at the home or business with ADT Pulse Video Cameras. Control Thermostats, lights, and deadbolts in the home or business with ADT Pulse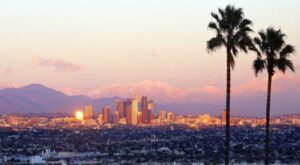 San Diego Alarm Permit Information
The City of San Diego requires permits for all security systems. You can go online to pay by going here.  The cost for a residential alarm permit is $100.25 and they charge $173.25 for a commercial alarm permit and it lasts for 2 years. They allow 1 false alarm in a 30 day period, 2 in a 90-day period, 3 false alarms in a 180 day period,  and 4 in a year period.  They charge you $110 the first time, $220 the second time, and $330 the third time you go outside of their allowable terms.  After that it is $2200 each time.