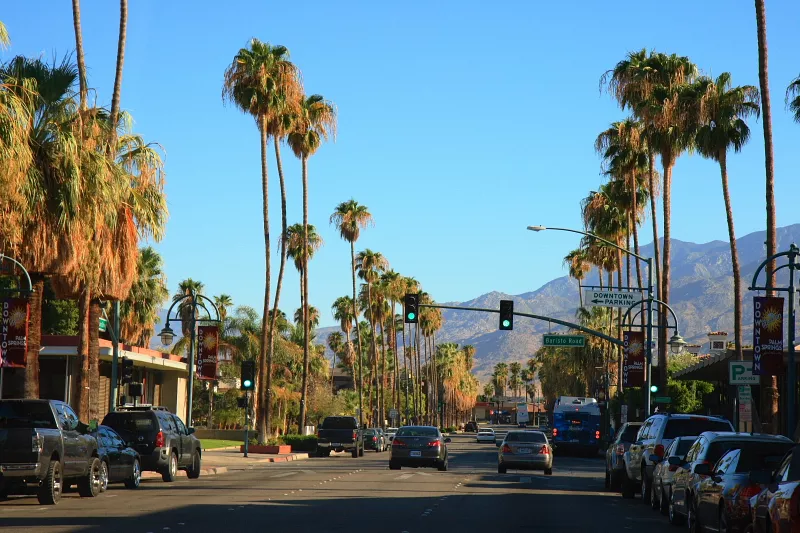 26 Jun

Palm Springs Security: The Best System

With over 2,000 counts of theft and over 700 reports of burglary over the past year in Palm Springs, CA, it's true: crime is indeed everywhere.

The only way to completely avoid crime is to maybe buy your own island and live there alone forever, but let's be real, no one has the money for that!

So, as far as Palm Springs security goes, what can you do to take your home security to the next level? 

What if I told you there was a way to keep watch over your house by checking in remotely from your phone wherever you are?

Or that you could monitor your entrances, lock and unlock them while you're on the go, in case of an emergency? Or that you could maximize your home protection with a high quality alarm system?

Alright, I'll let you in on the not-so-big secret. It's called ADT Pulse security. Its popularity is sweeping the nation, and here's why: it works.

Let's run through several of the benefits ADT Pulse has to offer you and your family. 
Palm Springs Security: Protection Made Easy
First off, what exactly is ADT Pulse, and why is it so special?
ADT Pulse is an ADT Monitoring service that helps you keep watch over your residence from your smartphone with internet access.
This service operates by using your internet and Z-wave technology to connect with your home automation and alarm system.
That means you can literally pull your smartphone out, pull up the application with internet access, and check right in on your home from anywhere!
Ever have those days where you're rushing out the door to work, almost forget your shoes, and then realize when you get to work that you forgot to lock the front door?
Those days of prehistoric living are over. Let's run through just some incredible options, technology, and capabilities that you can combine with the power of ADT Pulse:
Ring Doorbell is a WiFi doorbell that allows you to see who is at your door and speak with them. No more needing to answer the door to those pesky salesmen. Also, even if you're on vacation, you can still speak with door visitors as if you were home!
Micromanaging your home temperature to save money just got a whole lot easier. With an ADT Pulse Z-Wave device like the RCS Battery-Powered Thermostat TBZ48, you can control the temperature from wherever you are, whenever! 
With a deadbolt that connects and works with ADT Pulse, you can now keep extra tabs on your home and take your security to the next level.
Need to check and see if the front or back is unlocked? With deadbolts, like Yale deadbolts, all of this is possible!
Opening and closing your garage door while you're on the go is easier than ever with a garage door controller.
With ADT Pulse's high-quality indoor and outdoor cameras, you can keep track of who's coming and going all from the palm of your hand.
Is it very dark inside your house or nighttime? No worries. The RC8025B-ADT Wireless Day/Night Camera and the ADT Pulse OC835-ADT Outdoor Night HD Camera are the solutions you've been looking for. With infrared and night mode options, you'll be able to rest assured knowing you're getting the ultimate security coverage.
ADT Security In Palm Springs, CA – Save Big Today
Right now you can get ADT Pulse in Palm Springs for an absolutely incredible price. Take your home security and peace of mind to the next level.
Click here to learn more about ADT Pulse and get started protecting your loved ones today! Getting set up is easier than ever, and we'll be here with you every step of the way!