Get ADT Home Security Service in Anaheim, CA
Why choose ADT for your Home Security in Anaheim?
ADT in Anaheim California has been protecting homes, families, and businesses for over 145 years and are the most respected name in the industry. They now have over 6.5 million customers in North America. They have 6 monitoring stations watching over those customers 24 hours a day and 7 days a week. They also have the latest technology and home automation. Zions Security is the best choice for ADT security in Anaheim.
ADT HAS THE MOST MONITORING STATIONS
The monitoring rates are very reasonable and can be done with or without a landline phone. ADT has 6 monitoring stations located throughout North America and when your alarm goes off it goes to the least busy of these central stations. They have been in business for over 145 years and are dedicated to being the best. Ask us why we are the least expensive way to get ADT.
Consistent high-quality security solutions
Security for your home and family as well as for your business
Fully equipped monitoring stations spread around the country
Lock/Unlock Doors, See a Camera, Change Temperature Remotely
YOU CAN GET OUR ADT SERVICE FOR AS LOW AS $53.99/MO. WITH THIS, YOU CAN CONTROL YOUR HOME REMOTELY.
These features and more have led to the success of Zions Security and will continue to be a fundamental part of our company.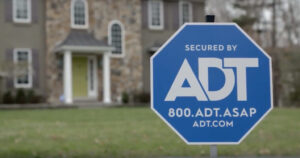 WHY CHOOSE ZIONS SECURITY ALARMS?
Zions Security Alarms is the local ADT Authorized Dealer for Anaheim, CA. These are some of the reasons why you should call us now for an estimate. You can call today and talk directly to the owner for an estimate. We are the local ADT Anaheim Authorized Dealer and are the least expensive way for you to get ADT. We can help you save hundreds of dollars from what you would spend if you talked to ADT directly.
Family Owned and Operated, Call the owner now for an estimate 714-782-7993
Wireless and Hardwired options available – whichever is better for your needs
Lower cost than other ADT dealers
A+ BBB Rating
Member of the ESA (Electronic Security Association)
Free System Offer available
Contract and No Contract Options
Service Residential and Small Business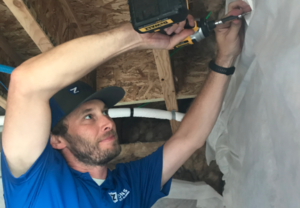 What Are The Most Popular Packages?
Most people are choosing one of the options below. Particularly the ADT options where you can control the system and home from your smartphone.
Remote

Remote Features

3 Encrypted Door Sensors
1 Motion Detector
1 Encrypted Keychain Remote
LTE Cell Radio
Keypad
Siren
Battery Backup
Yard Sign
Decals
Only arm or disarm from app

Control

Control Features

3 Encrypted Door Sensors
1 Motion Detector
1 Encrypted  Keychain Remote
LTE Cell Radio
Keypad
Siren
Battery Backup
Yard Sign
Decals
App Automation
1 Smart Thermostat

Video

Video Features

3 Encrypted Door Sensors
1 Motion Detector
1 Encrypted Keychain Remote
LTE Cell Radio
Keypad
Siren
Battery Backup
Yard Sign
Decals
1 Indoor Camera

Video and Home Automation

Video and Home Automation Features

3 Encrypted  Door Sensors
1 Motion Detector
1 Encrypted Keychain Remote
LTE Cell Radio
Keypad
Siren
App Automation
1 Thermostat or Camera
Battery Backup
Yard Sign
Decals

Starting Install Cost

$99

$99

$99

$99

Monthly Rate

Monthly Rate

Other options available starting at $32.99/mo
that require a landline, but these are the most popular.
Go here for more monitoring options.

$53.99

$62.99

$63.99

$64.99

Mobile Access

Mobile Access Features

With mobile access through ADT Control,
you control your home from the palm of your hand.
Use your smartphone to arm or disarm your system and
receive alerts through the app to notify you of intrusion,
fire, or flood. You can use as many devices as you would
like and even tablets or computers.

Text Alerts

Text Alert Features

Through ADT Command, you could receive alerts for a variety of events. Like:

Intrusion
Fire
Carbon Monoxide
Temperature
Flood

You can also set custom notifications to know when a door is opened or if there is motion or not motion.
Examples like your child arrives home from school, there is no motion at your mothers home,
or when a child opens a cupboard.

Video Surveillance

ADT Command Security Cameras

You can have up to 8 wireless cameras added to your ADT Command system. These cameras can record 6000 30-second clips monthly when there is motion or another trigger. You can view live video to check on your home or business. There are indoor and outdoor cameras available. For more cameras you can add up to 8 expansions packs which adds 4 cameras per pack.

–

–

Home Automation

Home Automation Features – Make your Home a Smart Home

Smart Door Locks
Garage Door
Smart Thermostats
Smart Lights
Scenes
Schedules
Alerts
Video Doorbell
Geo-Services

–

–
WHAT IS THE BEST EQUIPMENT FOR YOUR HOME OR BUSINESS?
Get the most cutting-edge technology with Zions Security Alarms. We only install the latest technology so our customers have the best and also the most current equipment. The panel listed above is apart of our newest ADT Command system. Our motion detectors are pet immune up to 80 lbs. We have alarm systems that do not need a landline phone. We also have the latest systems that you can control from your smartphone. View the equipment page to see what costs are to add extra equipment. Call us at 714-782-7993 to get an estimate now. View testimonials here from some of our satisfied clients. If you are looking for video surveillance please visit our security camera page.
WHAT ARE PEOPLE SAYING THAT HAVE ADT IN ANEHEIM CA?
"The technicians did a great job of explaining everything that was installed. They took their time and made sure we all knew how to operate. My wife and daughter feel a lot safer with ADT." Marlene C.
"I have used ADT for almost 20 years and have always had extremely good service. So there was no question as to who I would use when we moved. ADT, in my opinion, is the number one security for your home." Dorrine R
"I never gave much thought to using a home security system in our home. My wife had been telling me that we should look into getting one for years, but I was stubborn. We lived in a really nice neighborhood in a city with a low crime rate, so I thought we were free from worrying about that kind of stuff. Then suddenly, three of the houses in our cul-de-sac got burglarized in about a week and a half. I'm not gonna lie – it surprised me, but it also scared me. So much so, I immediately started looking for a good home security system. When I found ADT Security, I knew pretty quickly that it was the perfect fit for us. The system's very easy to manage, the people that provide the service are friendly and knowledgeable, and their price is highly competitive with the market. Then again, even if the price wasn't competitive, I'd have no problem shelling out a few extra bucks a month to retain ADT Security's services. They've so far provided perfect service for me and my family, and I know beyond a shadow of a doubt that we'd be in good hands if something unthinkable would occur." Glen G
CRIME STATS IN ANAHEIM
According to Neighborhood Scout Anaheim is safer than 21% of US cities because of its higher than average crime data. Anaheim Police Department works with CrimeReports.com to show recent crimes including burglaries, thefts, assaults, and even sex offenders. The website city-data.com rates Anaheim 259 more than Santa Ana. It also states that there are 289 registered sex offenders in Anaheim. Homes without security systems are about 3 times more likely to be broken into. Businesses without alarm systems are about 5 times more likely to be burglarized. See more security facts here.
ANAHEIM ALARM PERMIT
The Police Department in Anaheim requires an alarm permit and you can find their permit info at AlarmPermit.org or on the department website.