ADT Highland Home Security 
Why choose ADT for your Home Security in Highland?
ADT has been protecting homes, families, and businesses for over 140 years and is the most respected name in the industry. They now have over 6.5 million customers in North America. ADT has 6 monitoring stations watching over those customers 24 hours a day and 7 days a week. They also have the latest technology and home automation. ADT is the best choice for security in Highland.
ADT has the most monitoring stations
The monitoring rates are very reasonable and can be done with or without a landline phone. ADT has 6 monitoring stations located throughout North America and when your alarm goes off it goes to the least busy of these central stations.
Consistent high-quality security solutions
Security for your home and family as well as for your business
Fully equipped monitoring stations spread around the country
Lock/Unlock Doors, See a Camera, Change Temperature Remotely
YOU CAN GET OUR ADT SERVICE FOR AS LOW AS $53.99/MO. WITH THIS, YOU CAN CONTROL YOUR HOME REMOTELY.
These features and more have led to the success of Zions Security and will continue to be a fundamental part of our company.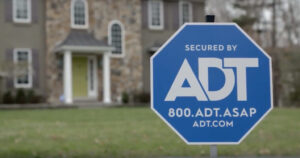 Why Choose Zions Security?
There are many benefits of choosing Zions Security Alarms as your provider of ADT Home Security in Highland, including:
Speak directly to the owner of the company with over 17 years of experience
Free equipment with your account (more than any other dealer)
Better price for your security system (price for upgrades is less)
Great service
Extended limited warranty with ADT
Qualified installation
As a customer of Zions Security Alarms, you get the attention you deserve. Because we are a small company, you will not become a nameless account lost in the organization of a large business. If you ever have questions or problems, you can give us a call. We are here to help!
Click here to learn about small business security. Check out our page about ADT Command.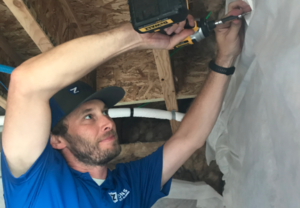 What Are The Most Popular Packages?
Most people are choosing one of the options below. Particularly the ADT options where you can control the system and home from your smartphone.
Remote

Remote Features

3 Encrypted Door Sensors
1 Motion Detector
1 Encrypted Keychain Remote
LTE Cell Radio
Keypad
Siren
Battery Backup
Yard Sign
Decals
Only arm or disarm from app

Control

Control Features

3 Encrypted Door Sensors
1 Motion Detector
1 Encrypted  Keychain Remote
LTE Cell Radio
Keypad
Siren
Battery Backup
Yard Sign
Decals
App Automation
1 Smart Thermostat

Video

Video Features

3 Encrypted Door Sensors
1 Motion Detector
1 Encrypted Keychain Remote
LTE Cell Radio
Keypad
Siren
Battery Backup
Yard Sign
Decals
1 Indoor Camera

Video and Home Automation

Video and Home Automation Features

3 Encrypted  Door Sensors
1 Motion Detector
1 Encrypted Keychain Remote
LTE Cell Radio
Keypad
Siren
App Automation
1 Thermostat or Camera
Battery Backup
Yard Sign
Decals

Starting Install Cost

$99

$99

$99

$99

Monthly Rate

Monthly Rate

Other options available starting at $32.99/mo
that require a landline, but these are the most popular.
Go here for more monitoring options.

$53.99

$62.99

$63.99

$64.99

Mobile Access

Mobile Access Features

With mobile access through ADT Control,
you control your home from the palm of your hand.
Use your smartphone to arm or disarm your system and
receive alerts through the app to notify you of intrusion,
fire, or flood. You can use as many devices as you would
like and even tablets or computers.

Text Alerts

Text Alert Features

Through ADT Command, you could receive alerts for a variety of events. Like:

Intrusion
Fire
Carbon Monoxide
Temperature
Flood

You can also set custom notifications to know when a door is opened or if there is motion or not motion.
Examples like your children arrive home from school, there is no motion at your mothers home,
or when a child opens a cupboard.

Video Surveillance

ADT Command Security Cameras

You can have up to 8 wireless cameras added to your ADT Command system. These cameras can record 6000 30-second clips monthly when there is motion or another trigger. You can view live video to check on your home or business. There are indoor and outdoor cameras available. For more cameras, you can add up to 8 expansions packs which adds 4 cameras per pack.

–

–

Home Automation

Home Automation Features – Make your Home a Smart Home

Smart Door Locks
Garage Door
Smart Thermostats
Smart Lights
Scenes
Schedules
Alerts
Video Doorbell
Geo-Services

–

–
WHAT IS THE BEST EQUIPMENT FOR YOUR HOME OR BUSINESS?
Get the most cutting-edge technology with Zions Security Alarms. We only install the latest technology so our customers have the best and also the most current equipment. The panel listed above is apart of our newest ADT Command system. Our motion detectors are pet immune up to 80 lbs. We have alarm systems that do not need a landline phone. We also have the latest systems that you can control from your smartphone. View the equipment page to see what costs are to add extra equipment. Call us at 951-824-2042 to get an estimate now. View testimonials here from some of our satisfied clients. If you are looking for video surveillance please visit our security camera page.
What are people saying that have ADT through Zions? (Zions Security Reviews)
Zions can help you with older systems that no one else can. Mine was 20 years old!

I have been a Zion's Security customer for three years and I have been VERY happy with the service. The staff at Zion's is always so polite and professional and ALWAYS takes time to answer every question I have. When I was shopping for security systems it was important to me that the company not only have great reviews, but I wanted to feel comfortable talking to them as well and I found that with Zion's! Plus, they work with great installers who I felt VERY comfortable having in my home. If you're looking for a more personalized experience when it comes to your security system, I recommend choosing this company.

This company is remarkable. Called late afternoon and spoke to its owner Jacob and he was very helpful. He made everything simple and easy for me and within two days had my alarm installed. I've ordered directly from ADT in the past but never had it this easy! I highly recommend Zion Security Alarms, they're simply the best!

I ordered a door for my ipassa alarm panel. They did not have it in stock but said they ordered it from the manufacturer and would ship it as soon as it came in. As soon as it was received they notified me it had been shipped. In 2 days it arrived and had a hand written note on the invoice saying they were sorry for the delay and appreciated my business. That's good customer service.

Zions helped me with a custom install of a system that integrated into my smart home. They were professional with all hardware and software updates, and made sure that I was happy with the system I ordered. Billing remains straightforward, and I have no issues with the price compared to the service I'm getting.

Vetted out a number of companies for our security needs at our growing restaurant brand. Could not be happier with the quality of the services we get from Zion...and their exemplary customer service. We will be a long time Zion's customer.

These guys are hands down the best security company in all the land! Easy to talk to and get questions answered without any pressure or tricks. Just honest straight forward business.

Zion kept me informed of the latest available accessories for my ADT system so that I was able to order the new doorbell camera as soon as it became available. Outstanding service and quick delivery.

Great experience with them.

HIGHLY recommended Jake with Zion's Security Alarms. You won't find better customer service anywhere else!

We've been using Zions Security Alarms for quite sometime now and they recently revamped our whole system to be up to date and digital. The technician, Dan, is very nice and knowledgeable about installing and servicing security systems. Jake is easy going and very knowledgeable about all types of security systems and giving advice on what the best setup for your location and needs.

Very competitive pricing. Very easy to work with Zions to get the bid. I would recommend Zions Security Alarms.

A+ Thank you for your support!

I am very satisfied with Zion Security because of good customer service, fair pricing, clean installation, the system works as designed. I am very confident to recommend Zion because of my own experience and I will transfer and upgrade my system to another residence in the future.

I was very happy with the sale and installation. The technician who installed the alarm was competent, professional, and kind. We appreciated not having to sign a contract for long term use of the security system. The alarm system was easy to use.we would definitely recommend your company in the future."

I chose to go with Zions Security Alarms because the pricing and options are better than other companies that I had previously called. "You answered my questions, and questions I didn't know to ask. You were very easy to deal with and the price was fair. And yes, I spoke with (3) other companies.

Jacob from Zions Security spent a good amount of time answering questions and explaining the features to me. He made me feel very comfortable. His installers were thorough and went over everything in detail. They did not leave until I felt at ease with the system. I am highly recommending Zions Security to my friends and neighbors.

I was pleased to see that not only was Zions a long established local company but, had earned an "A+" from the Better Business Bureau! Jake made the process simple, and painless!He had a tech out within 3 hours of my call! …My installation technician was courteous, friendly, and efficient! They say you can't buy peace of mind..you really can! I'm 55, live alone, and no longer fear things that "go bump in the night!!" My system is excellent, affordable, and very user-friendly!! I feel totally safe for the first time in my new home!! Thanks to Jake and Zions Security Alarms!

I must say that I do feel more secure having a system in my home…for that…I thank you.

I spent a good amount of time searching the internet and calling several security firms. After, I was convinced I wanted to work with Zions Security Alarms. They were straightforward and answered all of my questions promptly. They showed a genuine interest in a desire to get my business. The technician was professional and watching him convinced me this was not the type of job a "do it yourself-er" should undertake. Having a local dealer you can call is most important.

In doing my research I contacted 4 different alarm companies. Zions Security was by far the most honest, knowledgeable and professional. Jacob Menke answered all my questions and had the experience and knowledge of security systems I was looking for. On a scale of 1 to 10 with 10 being the highest, I would Zions Security a 10. I would strongly recommend Zions Security to my friends and neighbors because I know they would be treated honestly and get a great product and service for their money.

Zions Security installed a home monitoring/security system in our home earlier this week. The installer showed up on time and was in and out in about three hours. He did a nice job installing the system, cleaning up after himself and explaining how to use it. He was a good guy. Very competent. My wife and I feel much better with our security system and we're glad we used Zions. I highly recommend them.

I really wanted to thank [Zions Security Alarms] for being such a pleasure to deal with and going above and beyond to help me with the purchase of my grandmother's alarm system. Because I used to work in the industry I knew that I would be difficult. The staff made me comfortable in knowing I made the right choice. I couldn't be more satisfied. I would recommend them to others first for their friendly service and second for the fact that if you go directly through ADT you can't get the deals [Zions] can offer. 

I chose [Zions Security Alarms] because they were willing to be on the phone with me for 20 minutes of whatever it took and talk me through what I should buy and what the options were. And you explained it well. I really like your installer. He did a careful job and the system works as installed.

If you are in the market for a home security system Zions Security Alarms is definitely the way to go. I was searching for quite a while when I got an over the phone quote from Jake. He was VERY thorough and extremely fair. When the technician got to my home there were no hidden fees, every was exactly as I had been quoted. I actually added a motion detector! Give them a call, you will be very happy.

I chose to go with Zions Security Alarms because there was no hard sell, they met any competitors price, they are local and very pleasant to work with, and when I telephoned their office real person answers and sees that you get the information you need. The installer was friendly and did a good job of walking me through the steps to use the alarm. I am very satisfied with the product, service, and staff in the company.

I spoke with Jake to determine our needs for security and home automation. Once the system was configured, he quoted a price for the system as well as the monthly monitoring. He arranged for the installation on a date convenient for me. Tyson arrived at the time scheduled and completed the installation process professionally and in a timely manner. I would highly recommend Zion Security Alarms. 

Patrick was great and he spent the time to get it set up. I would recommend Zions Security Alarms.
Crime Stats in Highland
The crime rate in Highland is considerably higher than the national average across all communities in America from the largest to the smallest, although, at 29 crimes per one thousand residents, it is not among the communities with the very highest crime rate. The chance of becoming a victim of either violent or property crime in Highland is 1 in 35. This makes Highland a place where there is an above-average chance of becoming a victim of a property crime when compared to all other communities in America of all population sizes.
It is important to remember that you can keep you, your family, and everything you own safe and sound. With our easy to install, affordable and quality ADT equipment and systems you can do your part in keeping the things that are important to you secure.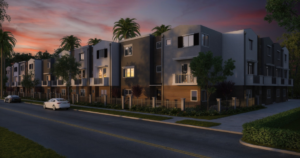 Highland doesn't appear to require an alarm permit at this time, for more information contact the city: http://www.cityofhighland.org/Directory/
Just moved to Highland?
Highland's original townsite was founded in 1891, and the community soon became an important contributor to the citrus industry. Many of the buildings constructed during the town's early era are still in use, helping to preserve the sense of community and transition into the Highland of today.