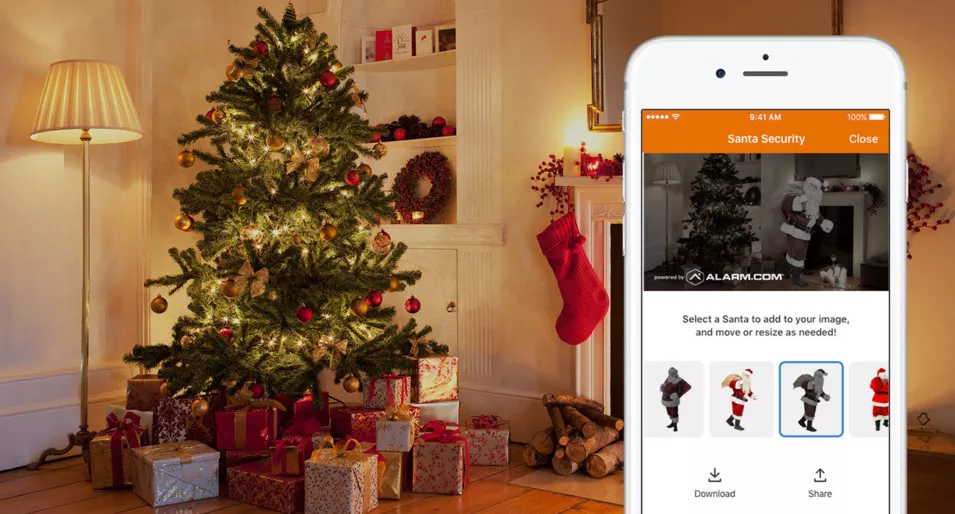 19 Dec

Catch Santa Claus this Christmas with Alarm.com Cameras

Alarm.com has created a fun feature where you can add a picture of Santa Claus in your home (or business). You can then take this snapshot and share with friends and family. With this feature, you can catch Santa Claus this Christmas with Alarm.com cameras.

Between December 21-26, 2018 you will be able to use this feature if you have one of the compatible Alarm.com cameras.

In order to "Catch Santa" this year you just need to:
Select a live video feed
Tap the Santa Icon to take a snapshot
Select one of the Santa images
Resize him if needed
Share the image with friends and family for some Christmas fun!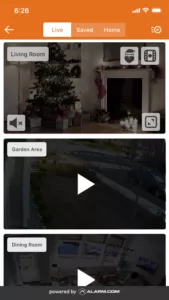 For some additional fun you can also create a Santa alert to show your kids or family.
Choose a Sensor on Alarm.com that you can change the name that is easy to access (like a back door)
Change the Name of the Sensor to Chimney
Create a notification when there is sensor activity for the "Chimney"
Before you go to bed on Christmas Eve, open the back door and you will get a push notification, text, or email letting you know that the chimney sensor was activated.
When the kids wake you up in morning show them the alert and the picture and add to their excitement and magic of Christmas Day!
So have fun with your kids and catch Santa Claus this Christmas with Alarm.com cameras!