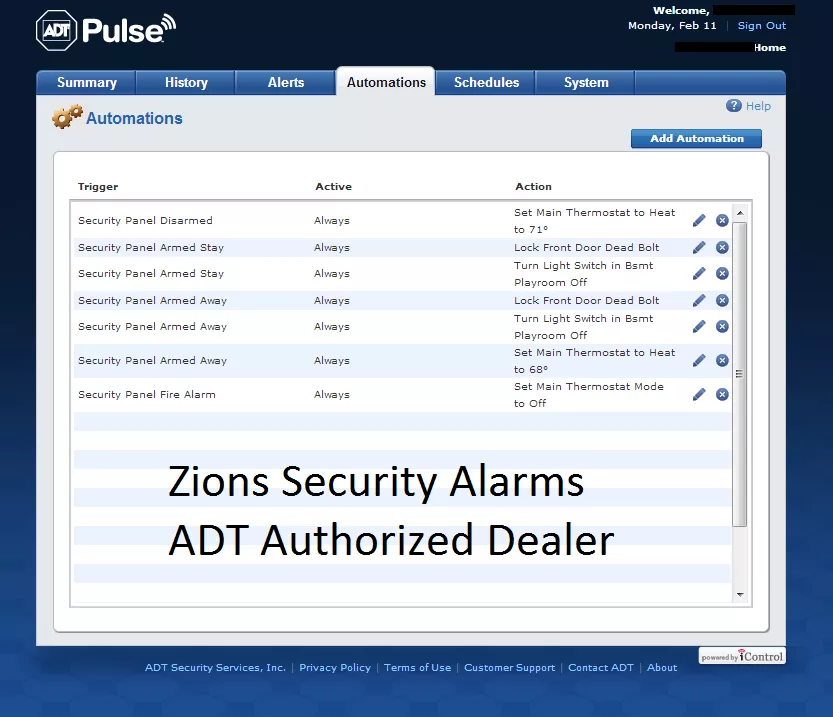 11 Feb

Automation ideas for your ADT Pulse System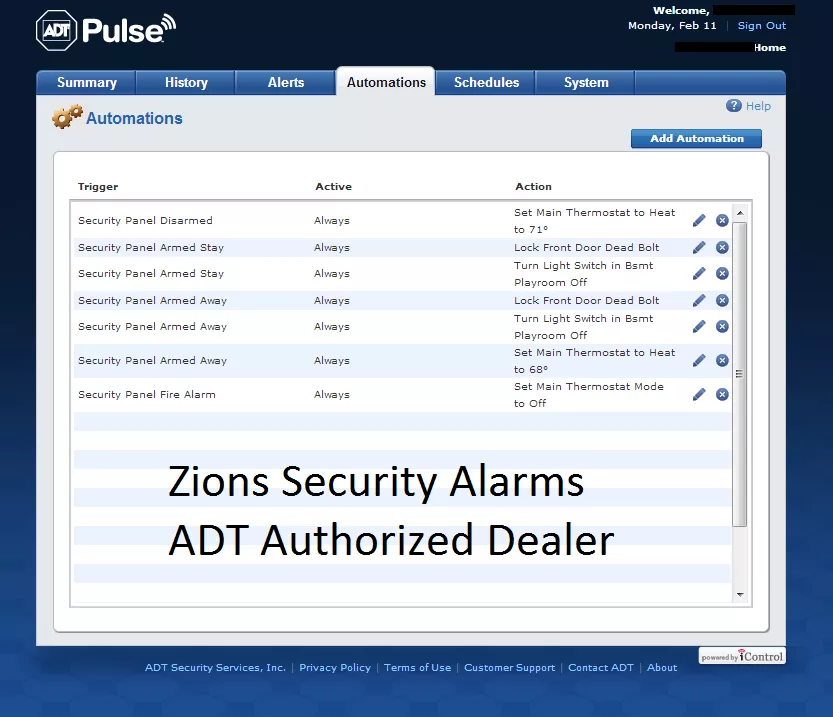 I started to add some automations to my ADT Pulse system this last week. As I add more devices, I will add more automations. But I wanted to post some of the best ideas I have seen to automate with the ADT Pulse System.
1. When you arm the system in the away mode or the stay mode, have it lock your deadbolts.  
It is uncomfortable to return home and find out that your front or back door was not locked. It is very nice to be able to have the system check and make sure the deadbolts are locked when you arm the system. Now I need more deadbolts.
2. When you arm the system in the away mode, have it turn lights off. 
This is a great way to save money when you leave the home. If you are a parent that is starting to nag the kids to turn off their lights before you leave, the alarm can do that for you. This can save you a substantial amount of money from your power bill if your lights are not left on when you leave the house.
3. When you arm the system in the Away mode, have it lower the heat on your thermostat.  This is another huge money saving feature.  You can have it automatically turn the heat back up when you disarm it. There is no reason to keep the heat on if you are away from the home for a long period of time. With ADT Pulse you can see how often your heater is on. If it is like my home it is on alot. So if I can reduce the amount of times the heater is turned on I can reduce my heating bill.
4. If your Smoke or Heat Detector goes off, have the ADT Pulse system turn off the heating in the home. Adding additional oxygen to the fire can cause it to grow quickly, so turning off the heating system could save a life by slowing the growth of a fire.
5. If your Carbon Monoxide detector goes off have the system turn on lights and unlock the  door. This is a good thing for safety. If someone is not conscious or awake this lets emergency personal into the home.
6. If your alarm goes off have all your lights in your home turn on. Some like this idea to scare away burglars whether you are home or not.
7. Set a light automation using the motion detector as a trigger to illuminate darker areas. This way a light turns on automatically if you or a child is walking around in the dark.
Please let me know what ideas you have for the automations in your ADT Pulse system.