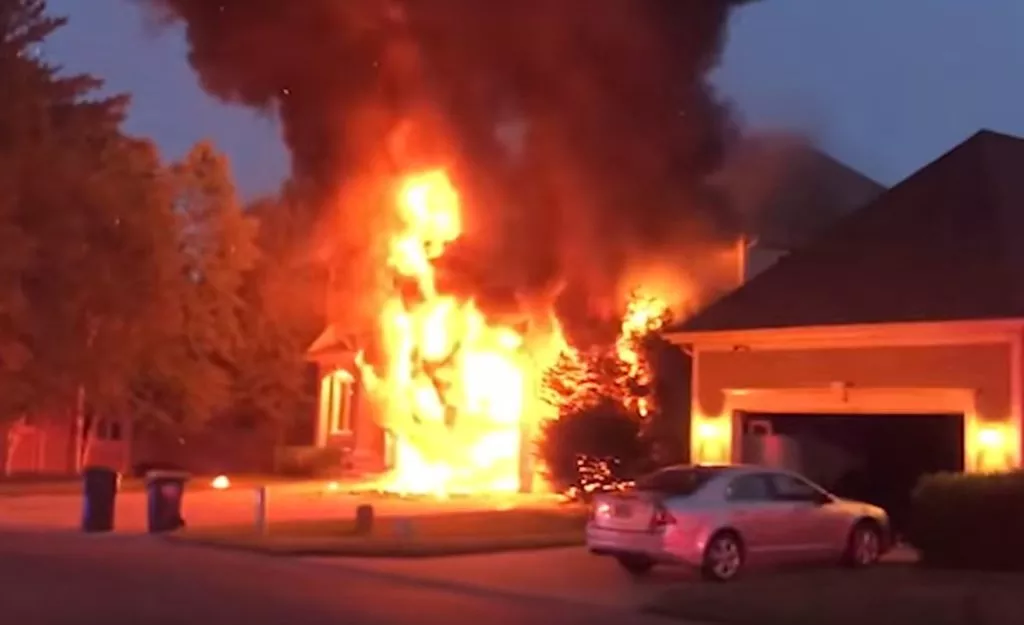 29 Aug

How An ADT Smoke Detector Saved This Family From a Fire

A fire in your home is the last thing you want to think about, but what if the worst happens? Being prepared could save your life. Here's how an ADT smoke detector saved this family from a fire.
What happened
In June, Kayla Hoffman was sleeping on the couch while her husband was out with some friends. Their baby was asleep upstairs and everything seemed normal. But then the ADT smoke detector went off. Kayla jumped up to see what was wrong and saw smoke coming through the door connecting her house to the garage. She then immediately went upstairs to gather her baby and get out. According to Kayla, there already was smoke coming through the vents and the lights were no longer working at that point.
"It was so fast.. it was a matter of a minute, maybe two minutes.."
Kayla's husband received a call from the ADT monitoring station notifying him of the fire, so he quickly returned home. By the time he got there, there were already fire trucks at the house. Fortunately, Kayla and their baby were out safely.
"The flames at the point the fire trucks arrived were wrapping up and inside the window above the garage."
Things Could've Ended Tragically
Since the fire started in the garage, the situation was that much more dangerous. There was a good chance the flames could reach the fuel in the vehicles. The Cheif of the fire department said "a fire can double in size every minute, and in those kinds of fires, you only have a short time to get out safely."  If Kayla had noticed the fire only a few minutes later, she might not have gotten out in time with her baby. "I'm grateful that I didn't second guess the smoke detector, I just went"

How ADT Helped
It's thanks to the early detection of the smoke that Kayla was able to grab her child and get out before the fire overtook the house.
Additionally, since the smoke detector was connected to ADT, Kayla's husband was notified immediately of the fire, so he was able to return home quickly. ADT also sent out fire dispatchers immediately after the smoke detector went off. With their ADT Smoke Detector, this family was saved from a dangerous situation.
How We Can Help
Not all smoke detectors are the same, so it's important to get one that fits your needs. And ADT has quite a few options for smoke detectors. Contact us to get more information on how ADT handles fire safety.