IP Camera System
The wired camera options are either HD-TVI or IP Cameras.  This page will show common IP Camera Systems. Wired camera systems usually record around a month of video on a hard drive and you can access them over the internet on a smartphone or a computer when away from the home or business most of the time.
Call us today at 1-800-871-2119 or send us an email from the contact us page and we will help you decide which is best for you.
IP CAMERA SYSTEM
Pros: These record high definition up to 12MP (1080P and 4K). The best picture quality available on the market today is from IP Cameras. You are more likely to record the detail needed to identify a license plate or personal features and help with prosecution.

Cons: They need to be wired. There are some wireless options, but they are not usually used. The cost has come down quite a bit but it can be prohibitive. (a 4 camera package is around $2500 installed) There is sometimes a small lag in viewing since it takes a while to process these large video files and display them. The wire runs can be more difficult if they are 150-300ft away. If they are more than 300ft away you would need to have a POE switch in the middle, use a bridge or use HD-TVI.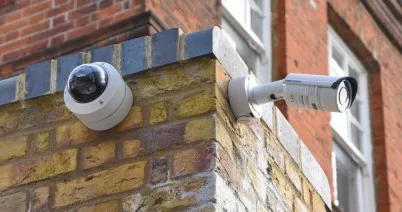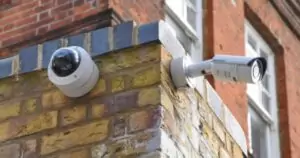 IP Cameras and NVR System
Get Your Free Quote Today
Fill out the form below and a home security specialist will contact you as soon as possible.