HD-TVI Camera System
The wired camera options are either HD-TVI or IP Cameras. (There used to be analog cameras, which you can still get,  but they are being replaced with HD-TVI Cameras). This page will show common HD-TVI Cameras. Wired camera systems usually record around a month of video on a hard drive and you can access them over the internet on a smartphone or a computer when away from the home or business most of the time.
Call us today at 1-800-871-2119 or send us an email from the contact us page and we will help you decide which is best for you.
HD-TVI CAMERA SYSTEM
Pros: These record high definition up to 3MP (1080P). These are great if you have existing wiring from analog cameras and you want the best quality without having to re-wire. They can also be ran much further away on a single wire than IP Cameras.  They are also very low cost. They are better for wire runs longer than 300ft. They usually have less lag than an IP Camera.

Cons: They cannot reach as high definition as IP Cameras but pretty darn close.
There are three options to consider when adding cameras. 
The first is a wired camera system. They have a one time installation cost and no monthly fee increase. These have a recorder with a harddrive.

The second is where there is no recorder and the recordings are sent to the cloud (ADT Pulse or Alarm.com).
Lastly, a wifi camera that is not connected to any monitored alarm service.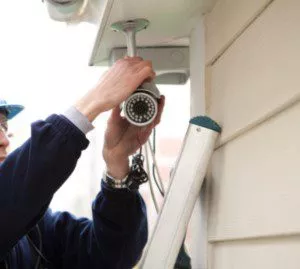 HD-TVI CAMERAS AND DVR SYSTEM
Get Your Free Quote Today
Fill out the form below and a home security specialist will contact you as soon as possible.