ADT Security
What Is ADT Security?
ADT has been protecting homes and businesses for over 140 years. ADT knows security, monitoring, and technology. They have the most innovative and the most simple security. ADT has 6 monitoring stations around the country to ensure a quick response 24/7.
ADT Command is the newest security system by ADT. It is an interactive home security system developed to not only provide real protection for your family, but really smart, really simple control of your home. While also allowing you to manage all the devices that make your life easier, safer, and better.
ADT Command provides home automation that includes: climate control (via remote thermostat access, change your home temperature to coordinate with your daily routine to optimize energy efficiency and comfort), light control (you can set your interior and exterior lights to turn on and off according to a set schedule or remotely with your ADT app), video cameras, garage door control, and smart deadbolt locks.
It's affordable, completely customizable, and very easy to use! ADT Command is not only giving you the ability to control a light or door-lock individually, but is giving you the power to make your home a Smart Home. Automating the small things in your life so you can focus on what's important and feel secure 24/7.
Get Your Free Quote Today
Fill out the form below and a home security specialist will contact you as soon as possible.
WHY SHOULD I GET ADT?
ADT monitors over 7 million customers today and maintains an A+ BBB rating. ADT Command is the state-of-the-art system offered by ADT's Monitoring service. As long as you have internet access and a compatible device, you can have total control over your home security system using the ADT Control App. You can have the comfort of combining your home monitoring and automation into one place and trust that it is backed by the biggest name in home security: ADT.
HOW MUCH DOES ADT COMMAND COST?
Whichever service you choose, the upfront cost to get started with a NEW ADT alarm system is the same. However, there are 5 different options when it comes to your ADT Command Monitoring service. Monthly monitoring prices range from $47.99 (The Traditional Package) to $64.99 (The Video and Home Automation Package). For more information on what is included with each monitoring package, 
cl
ick here.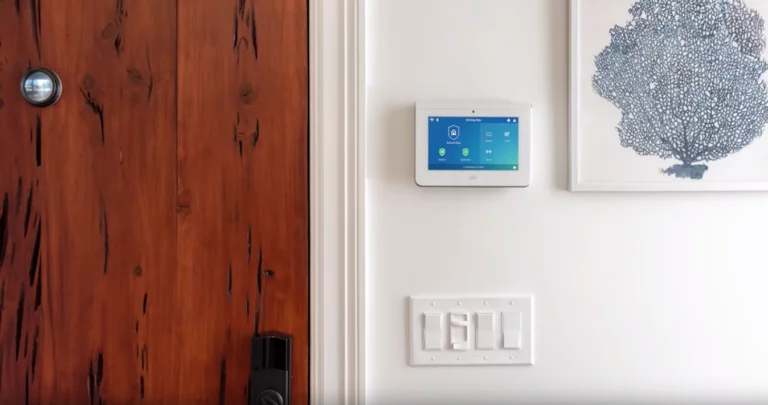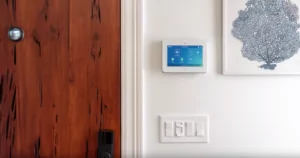 How Does ADT Command Work?
Using either the ADT Control App on your smartphone or accessing your ADT Control account through
the website
, you can easily communicate with your Command system from anywhere! At home, the ADT Command system keeps track of all of your home security monitoring equipment and home automation devices through your Wi-Fi. The Command system, as long as it is connected to the internet, will send alerts to you via the ADT Control program. So, if you have a package delivered, your
ADT Command doorbell
will take a video of the delivery and alert you to the movement at your front door. You can then use your ADT Control App to watch the video from anywhere. So, if you're out shopping or at work, you'll always know what is happening at home.
What if I Am An Existing ADT Customer And Want ADT Command?
If you are an existing customer of ADT and you want to upgrade it is recommended that you call ADT and have them upgrade your system. You are then welcome to return here to purchase additional components that you want to add to your ADT system.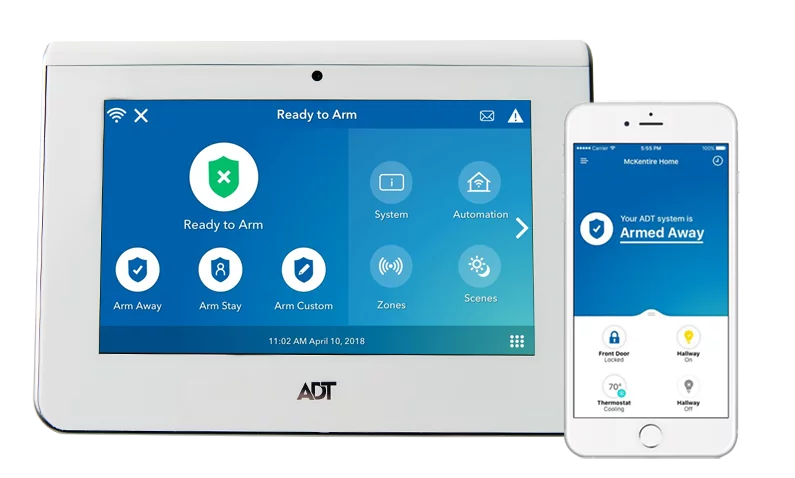 ADT Encryption Keeps Your System Safe
The ADT Command panel employs the latest two-way encryption technology that helps protect your privacy and reduce the potential for hacking while creating a more secure connection with your devices.
Most security systems now run on a wireless network, which means your devices, panels, and sensors communicate with your control panel through radio waves. So with the ADT Command system, the signal from the panel to your device and from your device back to the panel is converted into a unique code in order to prevent unauthorized people from viewing or accessing it.
I Still Have the ADT Pulse…
For more information about the older Pulse system and compatible equipment,
click here
.
For new customers, the ADT Command is the system we recommend you install. It is the newest equipment for the same price as the ADT Pulse.