25W Voice Evacuation Panel Description:
The 25W Voice Evacuation Panel is great for the upgrade of existing fire alarm systems. you can use it mainly to add voice evacuation capability without replacing the existing FACP for new system. Typical applications include places of assembly such as schools, theatres, places of worship, office buildings, restaurants, and military facilities. In addition, a built-in auxiliary audio input enables VECP Series to interface with existing telephone paging systems, increasing the overall functionality of the system.
Both controls have a built-in digital message unit, UL listed power supply, and a supervised microphone. The digital message unit includes 2 voice messages and 4 field selectable alert tones.  Control panels provide four Class A or Class B supervised speaker circuits which are configurable for either 25 or 70.7Vrms speaker loop voltage.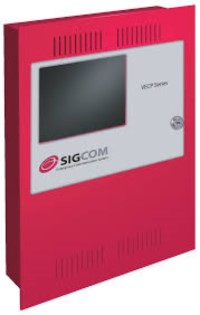 Features:
Connects to any FACP
High efficiency Class D digital amplifier
Activated with 24 VDC polarity reversing NAC circuit or dry-contact
In addition, 60 seconds of pre-recorded digital voice message
4 alert tones as well as 2 standard voice messages with field selectable options
4 supervised speaker loop outputs (Class A or B)
Field selectable 25/70 Vrms speaker loops
Integral supervised microphone
Remote microphone – supervised
Dead Front locked Cabinet