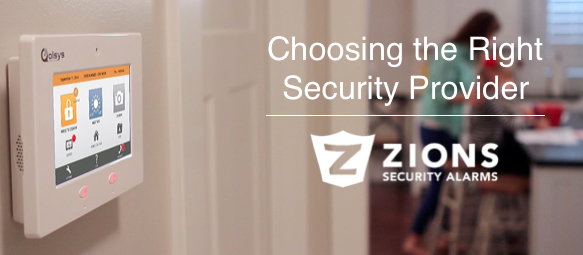 17 Jun

How to Choose a Security System Provider in Salt Lake City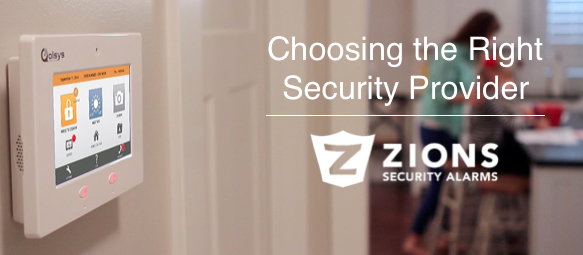 When you're looking for a company to provide security systems in Salt Lake City or any other city, you want to be sure that you're getting the best security system you can ask for.
Choose a Security System Provider in Salt Lake City
Asking for recommendations from friends and relatives is great, but how can you be sure that you're getting the best security system in Salt Lake City? There are several things to consider before choosing your company.
Look for Good BBB Ratings
The BBB assigns ratings that are based on several factors, including any complaints made against the business, their advertising practices, their length of time in business, and the transparency of the business's practices. The BBB puts in the effort to research companies and check out their customer services and products so that you don't have to! A good BBB rating is one of the best ways to know that you're looking at a quality security company that delivers on its promises.
Good Ratings and Reviews Online
You might not know enough people who have a security system in Salt Lake City to ask for great personal reviews, but thanks to the internet, you don't have to! When you're looking at a security company, check out online reviews. Read through their Facebook page. Check out Google reviews. There are plenty of places online to discover exactly what everyone who has used the company in the past thinks of them!
Know Your Options
Are you looking into a security company with a contract or one without? Do you want to lock in your rates long-term, or do you prefer the freedom to cancel your services? Look for a security company that offers options with and without contracts.
When considering your options, it's also important to look for a security company that provides you with plenty of choices. You might want to start with basic security options and work your way up. Others may start with an advanced security package that takes care of all of their home security needs. Whatever your security needs are right now, be aware that they may change in the future. Plan for that eventuality by choosing a company that can adapt with you.
Check Their Knowledge
Your local area will have its own unique requirements: local permits, guard service requirements, and more. You aren't a security expert, nor do you have time to look into all of that information yourself. Make sure that your security company has their hands on all of that important information! Before committing to a security company, ask to speak with someone who can answer all of those questions for you. If the company doesn't know, it might be time to move on. 
We Can Help!
If you're ready to choose a security system provider in Salt Lake City that will take care of all of your security needs, contact us today! At Zion Security Alarms, we have a high BBB rating, great customer reviews online, and all the options you'll need to create a security system that will fit perfectly with the unique needs of your home or business. We're also knowledgeable about all of the permits, security system requirements, and guard requirements within the Salt Lake City Area. You need a security system that will make protecting the things that mater most to you easier. We're here to provide it.