We have been getting calls asking if they can buy an ADT Pulse Camera from us and install it themselves.  If you already have ADT Pulse with Video you can do it. If you do not have ADT Pulse with Video abilities you will need to upgrade your system first.
It is very easy to add and most people should be able to follow these instructions in order to add it. You can only add one camera at a time.
Step 1. Login to your ADT Pulse Web Portal.
Step 2. Click on System Tab and then Manage Devices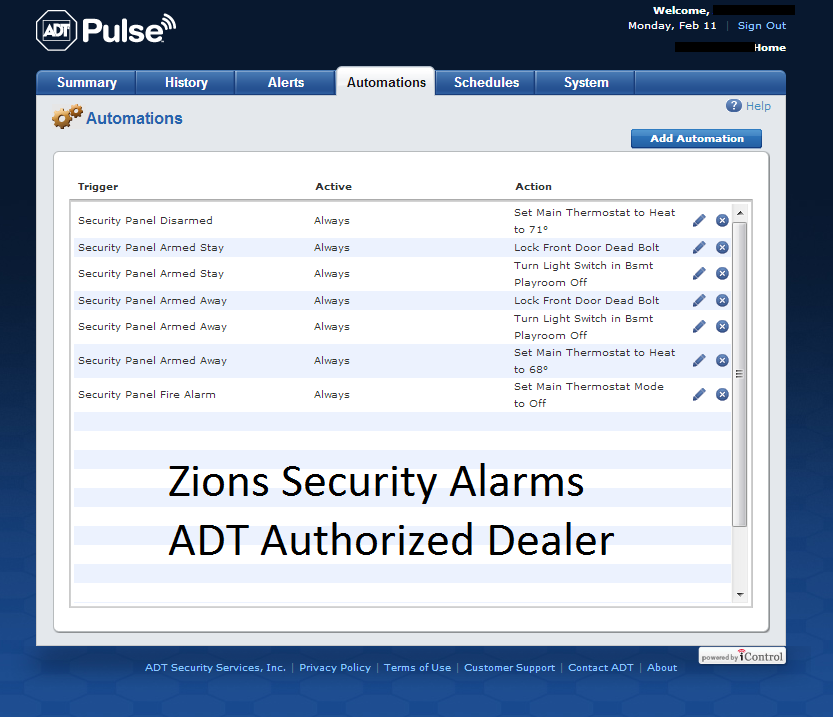 Step 3. Click on Cameras (If you do not have this option it is because you need to upgrade your ADT Pulse Service Level first, call ADT at 1-800-238-2727 to do this)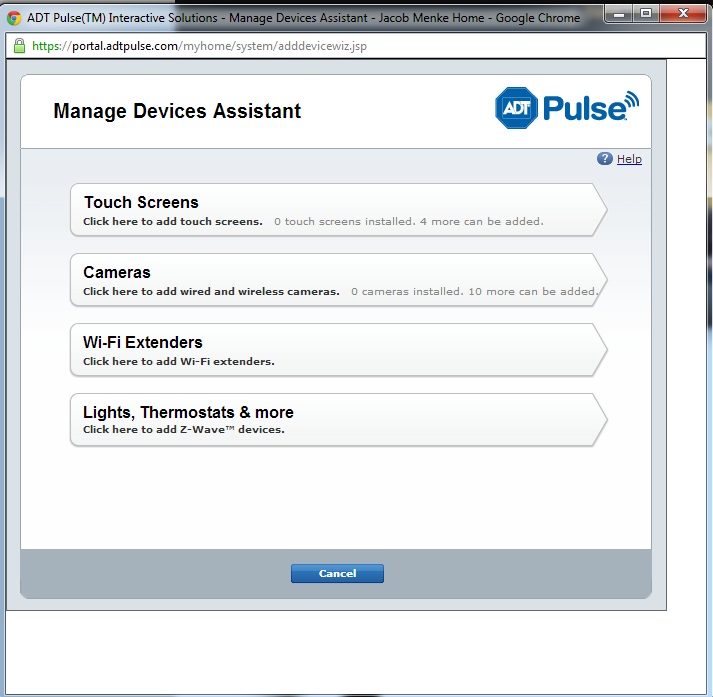 Step 4. Attach the bracket and antenna to the camera first. Then plug your camera into power and into the devices port on the back of the ihub. (you will need a cat5 patch cable to do this and it does not come with the cameras) The camera maybe wireless but must be plugged into the ADT Pulse iHub in order to enroll it. Wait two minutes for both green lights to be green before moving on to the next step. (The portal will not be able to find it if it is not connected to the iHub yet)
Step 5. Select the Camera you want to enroll. It will find the camera and add it to your ADT Pulse system. This can take up to 5 minutes but usually takes less. Once it is added you can unplug the camera and then plug it back in where you want to place it. You can choose to mount it on the wall (using the screws and anchors supplied) or you can choose to place it on a flat surface.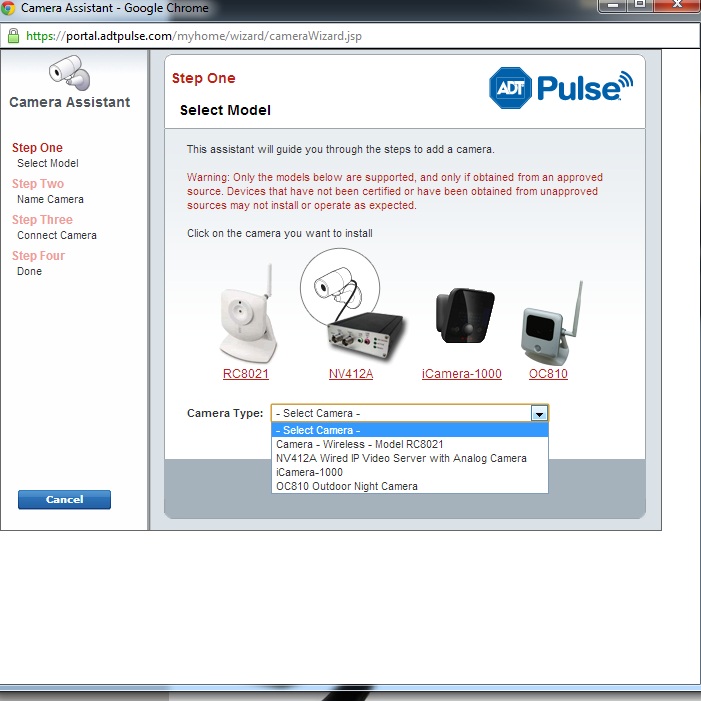 Somethings to consider are that you can add up to 10 cameras and that there are only 5 camera options available right now. Two really, two are discontinued and one is a converter that can turn any analog camera into an ADT Pulse Camera. But it is wired not wireless.
If you are having issues make sure that the Y plug in the back is connected properly. Maybe try flipping it around the other way if it is not working.
Dont forget that you can also add lights, thermostats, and deadbolts very easily to your ADT Pulse system. Just buy them from this website and then follow the instructions to install.