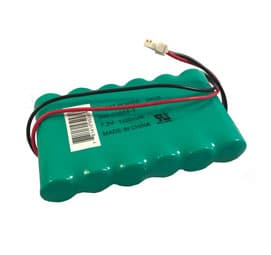 This is one of the replacement back up battery for the Honeywell Lynx panels. It is only a 4 hour back up battery.
If you want a longer back up look at either the 24 hour lynx back up battery or the larger one here.
Battery Specs: 7.2VDC Output and 1100mAh.
It has a pin connector that has two little holes in it, while the larger one has three.
It is found inside of your Lynx Keypad and you just need to use a flat head screw driver to push the tabs to open the front of the keypad and see the back up battery. Just unplug the old one and plug in the new one and you are done.
Go here if you are looking for instructions on how to install.