ADT Barstow Home Security

Why ADT
ADT has been protecting homes and businesses for over 140 years. They have the most innovative technology to make sure you are getting the best equipment and options available like ADT Pulse.  As soon as a signal is received in the Customer Monitoring Center you can count on a trained ADT representative to contact you and the authorities 24 hours a day 7 days a week and 365 days a year.
Why Zions Security Alarms
With over 12 years of experience, Zions Security gives its ADT Barstow customers a great experience whether you need home or business security or surveillance.  Zions understands the importance of keeping your family and property safe and secure.
Testimonials for ADT Barstow
Here is one testimonial but visit our testimonial page to see more.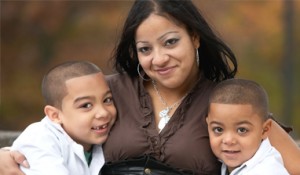 Thankfully, there wasn't enough time for the robber to take anything of real    value, and most importantly, I'm glad that the alarm scared him off before      my children or I arrived home from school or work. I feel safe knowing that    ADT is always there for us.
   Joni Martinez of Portland, Oregon
Crime in Barstow
The crime in Barstow is rated a 449 according to city-data.com. That is higher than Victorville but less than Big Bear Lake. They also report to have 98 sex offenders. Another site called neighborhoodscout.com reports Barstow to have an 11 out of 100 and shows the city to have higher crime than the state average.
Don't wait till its too late, get a system today
Security systems have always been important, but now more than ever in Barstow. Unfortunately a tough economy results in more crime, mainly burglary and home/business invasions. Zions Security Alarms has everything your home and business in Barstow need to stay completely safe and secure. With Zions Security Alarms, your local Barstow ADT Authorized dealer, you'll know that you're getting the very best quality security system customized for your needs.
Call us at 760-466-7246 or go to our home page to see our current promotion.